Ask the Coach with Head Coach Jason Wilson: Week 8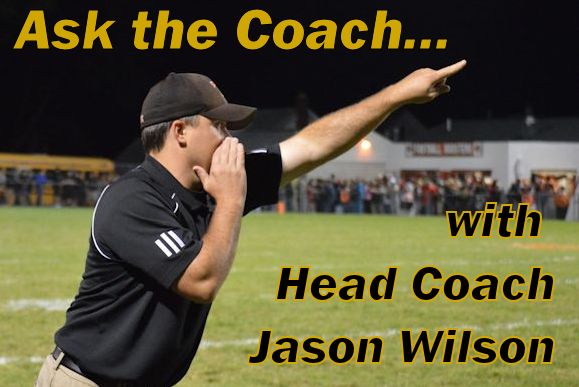 Hang on for a minute...we're trying to find some more stories you might like.
Eagle Eye: What are your thoughts on the loss against Clearfield Friday night?
Coach Wilson: We need to make plays on the opportunities that we had. There were still some positive takeaways at different aspects of the game.
EE: The defense held Clearfield scoreless in the second half. What was different about the game plan from the first half?  
CW: There were only some minor adjustments the 2nd half to stop the passing plays that they hurt us on. The difference was they had the lead, it was raining and they continued to drain the clock out with long drives. We just made the stop once they got inside the 30 yard lines.
EE: What are some things you need to improve on defensively ?
CW: We need to get off the field when the opponent  is in long situations.
EE: What are some things you need to improve on offensively?
CW:The receivers need to work on route running and blocking and we need to mix up some with the formations and the plays.
EE: Coming into this week 4-3. Do you think Hollidaysburg is a must win for you to get a good playoff spot?
CW: It would be a huge win for us. At this point we need to get every win we can.
EE: What's the main focus against Hollidaysburg for this week?
CW: No penalties, no turnovers and we need to to do little things in the kicking game. We need to make sure that we improve ourselves.
EE: What are some of Hollidaysburg strengths?
CW: Offensively, they have two really good running backs and a quarterback who runs well. Defensively, they are aggressive and like to bring pressure.
EE: If you got a snow cone what flavoring would you put on it?
CW: I don't like snow cones.