Wilkins Leads the Eagles to a Second Place Finish
The Golden Eagles took second place last Tuesday at Sinking Valley Country Club. They faced Hollidaysburg, Everett, and Bellwood.
"I was happy that our seniors got to play and they posted strong numbers," said coach Funicelli.
Senior Chris Wilkins led the Eagles shooting a 92. This match was a special match for the Eagles because coach Funicelli decided to let almost all of the seniors play.
"I felt that I played good considering the conditions. I was glad that I stayed focused and scored well for my team," said Wilkins.
Following Wilkins, senior Trey Kyle came in third for the Golden Eagles.
"Decent day, but rough conditions to play on the fairways," said Kyle.
The overall record of the golf team remains the same after this match because this was a non conference match. Some of the seniors who don't normally get to attend matches got to play in this match like Cody Harpster, Jeremy Byers, Tyler Hamp, and Tyler Beckwith.
"I am proud of Jeremy for scoring in his first match," said Funicelli.
This Sunday the Golden Eagles head to Sunnehanna Country Club for the Wheeling Invitational.
TEAM SCORES:
Chris Wilkins – 92
Tyler Hamp – 100
Trey Kyle – 102
Jeremy Byers – 116
Cody Harpster – 117
Tyler Beckwith – 124
Leave a Comment
About the Contributor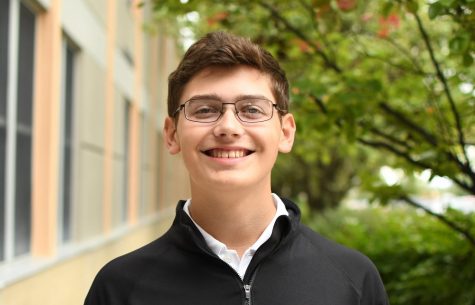 Tyler Beckwith, Staff Writer
Hi! I'm Tyler Beckwith and I am a senior this year at Tyrone Area High School. This is my first year in Eagle Eye and I am very excited to be a part of...