Tyrone Band Makes Christmas Parade Merry
The Tyrone Marching Band participates in the towns annual christmas parade.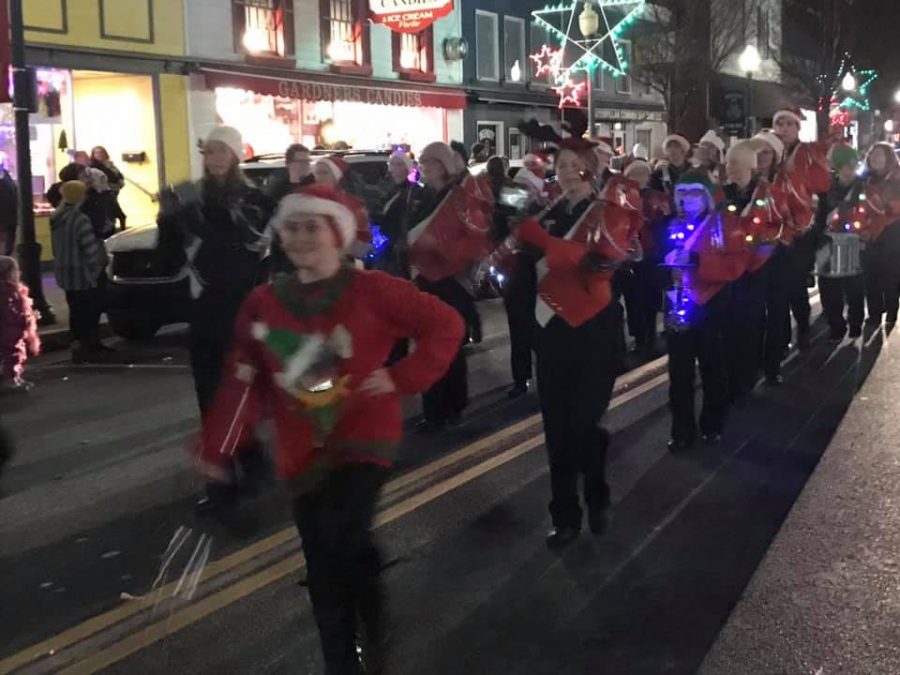 For decades Tyrone has been holding a Yuletime Christmas Parades and the community is very passionate about the annual celebration. Numerous volunteers participate, including the Tyrone Marching Band.
The band brings life to the parade other than bright lights and the roar of engines from the local fire departments and other vehicles.  There is something about live music that cannot be matched by prerecorded audio.
"I've heard people in their 90s saying they don't miss a Christmas parade. It's a Tyrone tradition, this brings people home, it ushers in the season and we're just so thankful for hometown traditions," said Parade Organizer Sue Griep.
Tyrone's own marching band has been participating in the parade for years and played Christmas carols for the town with enthusiasm, and last Friday the band showed their excitement.
"I'm going to do [the parade]," said Section Leader Jacob Greene, "I'm really looking forward to Christmas!"
For new members of the band, like junior percussionist Tyler Vanish, the experience is completely new to them.
"
Yeh, I love making people happy"
— Clifford Roberts
"I think It'll be a fine experience, and get in the festive mood," said Vanish, "this is my first time doing the parade."
The members of the band start by picking their instruments up at the school and going down to Tyrone's American Legion on Lincoln Avenue at 5:45. This is the only parade in which members are allowed to decorate their instruments to be more festive for the holiday season.
The band members show such exhilaration when the topic of decorating their instruments is brought up.
"Yes I will [decorate for the parade] and I will enjoy doing it," said percussionist Clifford Roberts. "Yeh, I'll decorate my instrument. I think it'll be fun," added Vanish.
At 6: 15 the parade begins and the queue of community members slowly march down 13th Street and turns down Old US 220.
After passing Gardener's Candy Shop, most of the parade members disperse and go on their merry way, but the band goes down to the old armory to play carols to the community.
"Yeah, I love making people happy," said Roberts.
The post-parade celebration is designed to bring kids and the community together under one roof with live music, snacks, and of course, Santa Clause.
"I am, excited to do [caroling] it'll be fun to play for kids," said Vanish.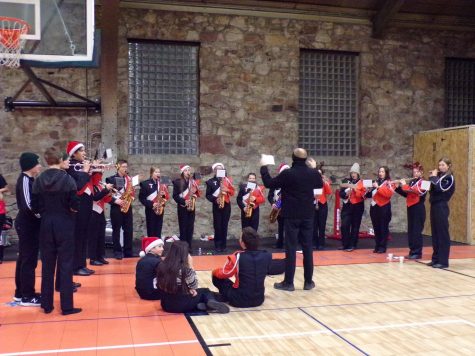 About the Contributor
Steven Sessamen, Staff Writer
Salutations, my name is Steven and I'm a sophomore Eagle Eye staff member. I hope to give to you fun and interesting articles for this 2019-20 school year....