TAHS Promposal Contest: No Business Like Show Business
Junior Stephen Hanzir and junior Haley Butina are week 5's featured promposal.
Anyone who's ever been in a show knows that it can take over your life.  So while preparing for the upcoming musical, junior Stephen Hanzir thought it would be fun to prompose to junior Haley Butina at musical rehearsal.
Hanzir and Butina even have a duet together in the show, so he had the prefect opportunity to pull off a great show biz themed promposal.
One of the numbers from the show is from the popular musical "Miss Saigon." Coincidentally, Haley was born in Vietnam. With that in mind, Hanzir made a sign saying "I'm from America and you're from Vietnam. Do you think we would make a cute couple at prom?"
Stephen wanted to find a way to incorporate her ethnicity into the promposal somehow, and since prom rhymes with the country she is from, he thought "Why not?!?" The idea was all his, but the location for the promposal was suggested by junior Paige Umholtz, who pitched in the idea to do it during rehearsal before their duet.
"Yes, [I was nervous,] not that she was going to say no, but that she wasn't going to like the way I asked," said Hanzir.
Butina knew she was going to yes right away to Hanzir because she wouldn't want to go with anyone else. When being asked if she was surprised that he asked her she said " I knew he was going to at some point and I was getting anxious about when, but I was surprised at practice."
Both Stephen and Haley said they are excited to spend time with each other and their friends at prom.
Leave a Comment
About the Contributors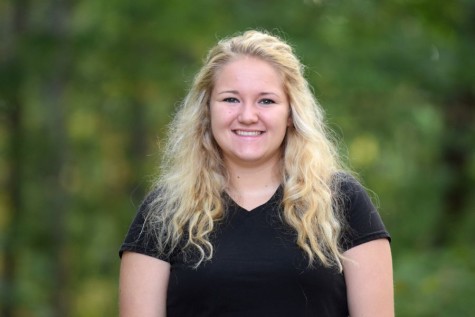 Madison Noll, staff writer 12
Hi my name is Madison Noll and this is my first year in Eagle Eye News. I am a senior at Tyrone High School and I'm here to swish, kick and swing my...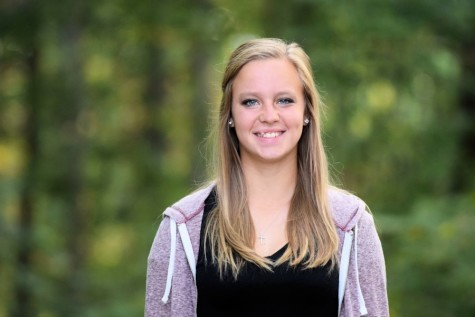 Anna Baran, Sports Editor
Hi! My name is Anna and I am in 12th grade. My favorite things to do are play softball and soccer. Sports are my passion. I enjoy playing all sports, whether...