TAHS Students React to Online Learning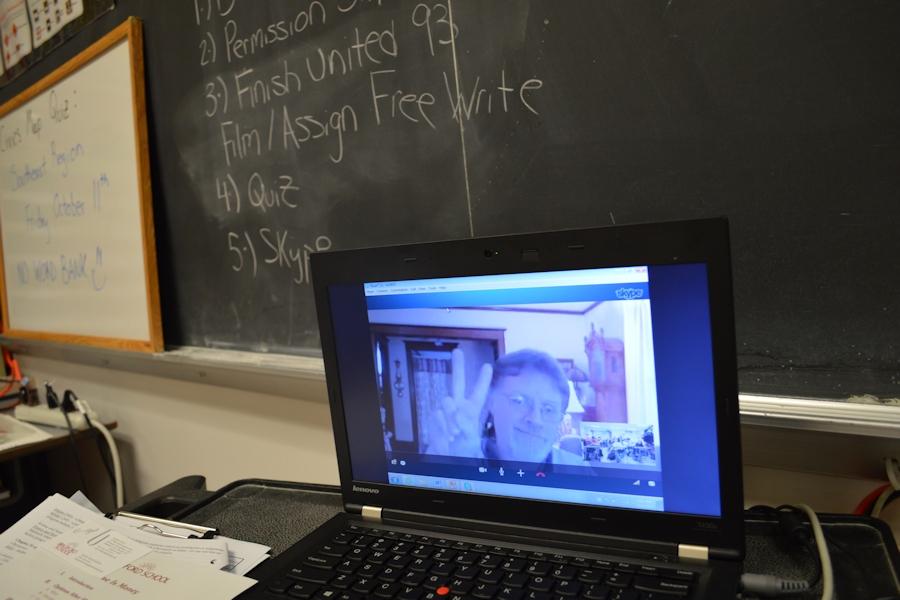 The shutdown has drastically changed the school year for millions of American students. Like many schools across the country, Tyrone High School has shifted to online education, but unlike most other local school districts, Tyrone has decided to continue using a traditional grading system and not a pass/fail policy.
"
I feel like the teachers are trying their best to give us work and help us learn the content"
— Senior Kevin Lehner
To deliver the curriculum, Tyrone teachers are using Canvas, Zoom, Google Classroom and a plethora of other collaborative online tools to create assignments and communicate with students.
Clearly, this change brings many challenges to teachers and students due to technology issues, lack of internet access, and the inability to have Chromebooks conveniently serviced.
Aside from the curriculum, the shutdown has also caused many other issues, especially for seniors. Many annual events that were planned out are now up in the air until further information is provided.
Teachers have been taking steps to make online education more effective, efficient and convenient for their students.
When asked how the teachers are handling converting their curriculum to online education, most students thought highly of their efforts.
"I feel like the teachers are trying their best to give us work and help us learn the content," said senior Kevin Lehner.
Teachers are learning as they go and trying to adjust as best they can.
Chemistry teacher Michael Funicelli asked his students to fill out a survey to better his teaching. He included questions like "Do you feel that, as a teacher, I should be doing anything differently to maximize your online educational experience?" and "Although we are not meeting in person, do you honestly think you are getting any valuable education from online learning?"
Junior Dean Grassi also thinks that his teachers are doing their best considering the circumstances.
"I think they are doing a great job with trying to teach students online. It's a whole new experience for them and us," said Grassi.
Some teachers have also been taking advantage of online tools that have been made free for the spring.
Eagle Eye Adviser and civics teacher Todd Cammarata has been using two online tools that usually cost hundreds of dollars a year but have been made free by their publishers for teachers during the pandemic.
"I was able to get all of my civics students a free subscription to the online edition of the New York Times for current events and the Eagle Eye is now using an online management system to assign, track and submit stories," said Cammarata.
However despite teachers best efforts, switching to virtual learning has been a challenge for many students.
"I think the most challenging part would be the fact that we have to learn some lessons ourselves," said sophomore Kenzie Latchford.
Junior Nick Lewis pointed out that staying motivated to do work is much more difficult online.
"
I think the most challenging part would be the fact that we have to learn some lessons ourselves"
— Sophomore Kenzie Latchford
"Not being in class makes it harder because we must decide for ourselves to get the work done," said Lewis.
Now that the school is capable of teaching students online, it is possible that snow days could become a thing of the past. Governor Tom Wolf has approved having up to five optional "flexible instruction" days a year where the school can assign material due to inclement weather.
For the rest of the year, teachers were asked to give their students approximately three hours of assignments per week.
As the virtual year progresses, teachers will find better ways to teach and give out material.
As for now, it is the best anyone can do.
About the Writer
Caleb Orr, Staff Writer
Ahoy! My name is Caleb Orr. I'm a senior this year, and it's my first time in Eagle Eye. I enjoy ping pong, tennis, drumming, and most of all, 𝙗𝙤𝙤𝙢𝙚𝙧𝙨....