Photo of the Week: Eagle Eye Adviser Todd Cammarata
EE: When and where was the photo taken?
TC: "At the conclusion of the YAN Halloween night.  We have been doing this group photo for about three years now."
EE: What compelled you to take the photo?
TC: "This is one of my favorite photos of the school year because it shows how many students are willing to give their time and talent to such a great community event.  Too many adults think teenagers don't care, and this photo proves that many of them do."
EE: What is your take on photography? How do you feel about it?
TC: "I love that you never know when you are going to get a great photo. You can take 300 bad shots and then you get that one'keeper' that keeps you going. I also enjoy providing our students with memories of their high school years."
EE: what is your favorite thing about the photo?
TC: "Everyone is smiling, and clearly having a good time helping others. It shows that teenagers do care about their community and are willing to help."
EE: Do you have anything else to add?
TC: "Thanks to all the students and staff who helped out for the Halloween event!"
---
Do you have a great photo to submit for Photo of the Week?  Landscape, portrait, action shot…any great photo will do so long as it is your own.  All published photos will be entered in a monthly drawing for FREE FOOD and a DRINK from the Eagle's Roast Cafe.  
Submit your photo of the week
Leave a Comment
About the Contributor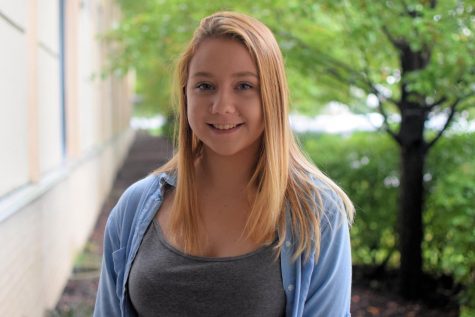 Kaila Moon, Staff Writer
I'm a freshman this is my first year of Eagle Eye, I joined because I really enjoy writing and I like to keep people updated. I want to improve my writing...