A View from Your Window Photo Contest Winner: Senior Isaac Parks
Last week's Photo of the Week theme was "The View from Your Window."
Senior Issac Parks recently saw a Bald Eagle outside his front door and was able to snap a photo.  What an awesome sight! Thank you Issac!
We will deliver your Photo of the Week prize with your 2020 yearbook. Plans for yearbook distribution will be announced as soon as they are made.
Eagle Eye: Where/when was this photo taken?
Isaac Parks: "From my front door."
EE: What compelled you to take this photo?
IP: "It is a rare thing to see right outside of your house."
EE: What is your take on photography? How do you feel about it?
IP: "It is fun to take unique pictures. It captures the moment."
EE: What is your favorite thing about this photo?
IP: "It is a bald eagle. Rare thing to see in person."
Submit your photo of the week
Leave a Comment
About the Contributor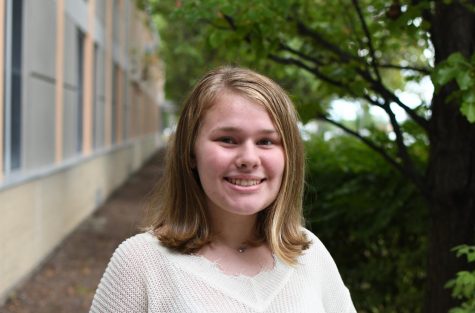 Sarah Christofer, Staff Writer
Hey!:) My name is Sarah Christofer and I am a sophomore. This is my first year writing for the Eagle Eye. I really enjoy dancing and I have been taking...