Photo of the Week: Band Director David Hock
Send us you best photography! Each Photo of the Week published wins free hot item and drink from the Eagle's Roast Cafe!
Eagle Eye: When and where was the photo taken?
David Hock: "The photo was taken Saturday, November 3 at Cedar Cliff High School in Camp Hill, at the Marching Band Atlantic Coast Championship competition."
EE: What compelled you to take the photo?
DH: "I was compelled to take the photo because the marching band had just finished 9th place out of 25 marching bands and received their plaque at awards. I always like to share what we do and our awards on our Tyrone Band Facebook page, so I posted this photo on that page, and I also use it for our archives and the band slideshow in the spring."
EE: What is your take on photography? How do you feel about it?
DH: "I love photography. I think it's a very important art form. I love taking pictures and always take too many pictures when I'm on vacation somewhere. I always really enjoy putting together the band slideshow that I show at the band banquet every spring."
EE: what is your favorite thing about the photo?
DH: "My favorite thing about the photo is the two seniors displaying the award together. They haven't graduated yet, but I know their fellow students and I will miss them a lot next year."
Leave a Comment
About the Writer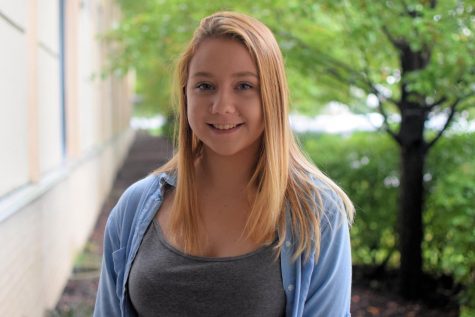 Kaila Moon, Staff Writer
I'm a freshman this is my first year of Eagle Eye, I joined because I really enjoy writing and I like to keep people updated. I want to improve my writing...