Photo of the Week: Angel Briggs
Eagle Eye: Where/When was the photo taken?
Angel Briggs: "In Blandburg in the middle of the summer. I took it while walking in the woods."
EE: Why did you take the photo?
AG: "I thought the waterfall was really pretty and that it was just the spot to upgrade my photography page."
EE: What is your take on photography? How do you feel about it?
AG: "I want to be a photographer, taking pictures helps you remember memories that you forget."
EE: What is your favorite thing about this photo?
AG: "The way the water flows I think it's beautiful."
EE: Anything you'd like to add?
AG: "Hope you like it!"
Submit your photo of the week
Leave a Comment
About the Contributor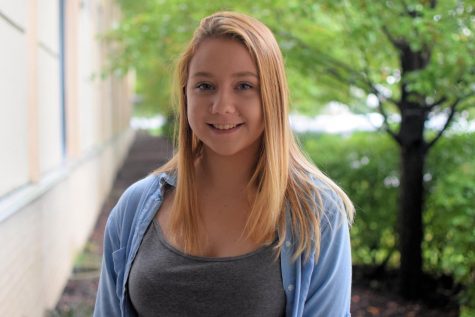 Kaila Moon, Staff Writer
I'm a freshman this is my first year of Eagle Eye, I joined because I really enjoy writing and I like to keep people updated. I want to improve my writing...