Pennsylvania FFA Members Activate Purpose, Passion, and Potential
Tyrone Area FFA Chapter members attended the Fall Leadership Conference (FLC) at the Blair County Convention Center on Tuesday, October 4, 2016. More than 380 Pennsylvania FFA first year members and officers were engaged in leadership workshops which varied from specific officer responsibilities to the many opportunities in the Agricultural Education Program through classroom instruction, Supervised Agricultural Experience (SAE) and FFA has to offer to members.
"It Starts with Us," was the theme of this year's conference. Tyrone Area FFA members: Jaylon Beck, Lexi Kagarise, Brooke Welsh, MaKenna LaRosa, Grace Gensimore, Reilly Ronan, Taylor Pighetti, and Jacey Whitcomb were the chapter representatives.  
"The activities about leadership were all hands-on and that's how I learn best.  The reporter workshop was great because I learned how to socialize non-verbally and verbally within the community," said Jaylon Beck, junior and chapter reporter.
The event was kicked off with the PA State FFA Officer conducting opening ceremonies and sharing the 2016 state theme – ACTIVATE – Purpose, Passion and Potential.  
"I take students each year to this one day conference to truly help them activate and find their purpose, passion and potential within the FFA Organization.  I share this same belief within my classroom – every student; no matter their background or interest, has a purpose and through agricultural education they can achieve great things and discover themselves," commented Tiffany Hoy, Tyrone Area FFA Advisor.
"I had a great experience and I encourage people to attend the conference next year. I will definitely go back next year!" LaRosa attended the treasurer's workshop because of her interest in serving the chapter as the treasurer in the future.
"I don't think we could have had a better one day conference. I made new friends and endless memories," said  sophomore Jacey Whitcomb.
Leave a Comment
About the Contributor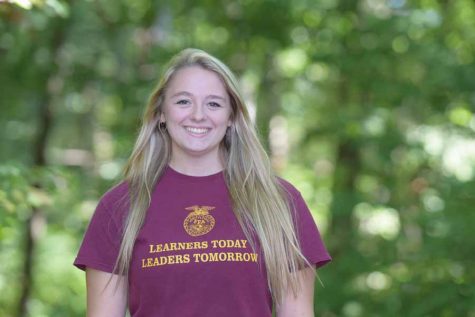 Jaylon Beck, News Editor
As a second year Eagle Eye staff member and first year News Editor, junior Jaylon Beck seeks to expand Tyrone's knowledge of their own FFA chapter....