OPINION: TASD – Thank You for Putting Community Safety First
Yesterday's announcement that all TASD students will do virtual learning until the new year was a wise decision. I am very thankful that under the current circumstances the school board has decided to put the health and safety of the community first.
I think I can speak for just about everyone when I say that we are all tired of this virus.
This, however, does not mean we should ignore recommended social distancing guidelines just because we want our lives to be back to normal.
The quickest way to get life back to normal is to take the virus seriously and do everything we can to stop the spread.
Blair County's COVID-19 cases are increasing rapidly every day, and the numbers are certainly much higher than reported because there are many people I know personally who refuse to get tested even if they are showing symptoms.
I understand that for some students, and most parents, online school is difficult and it just seems easier for us to all be back at school full time.
Just like in the spring, some students' grades are going down. I get it, everyone is struggling to find the motivation to do their work and some just simply don't understand what they are learning.
I think being in school will cause more problems in the long run.
When we were hybrid, and for the short time we were in school full time, I think the school did an adequate job of trying to social distance and keep us safe.
However, that does not mean everyone followed the guidelines the school put in place.
Many students either do not wear a mask at all times or don't wear them correctly. Also, in common areas such as in the cafeteria, seats were spaced out and socially distanced but everyone, myself included regrettably, moved the seats together so we could be closer to our friends.
I will be the first to say how much I will miss seeing my friends and how much I want to see them every day again but at the risk of getting them, my family, or myself sick, I'm willing to wait.
I think it is very unfortunate that this whole thing has turned political but, for the sake of everyone's safety, I am glad we will be home for a while.
Hopefully, we will be able to return to school soon under much safer circumstances.
Leave a Comment
About the Contributor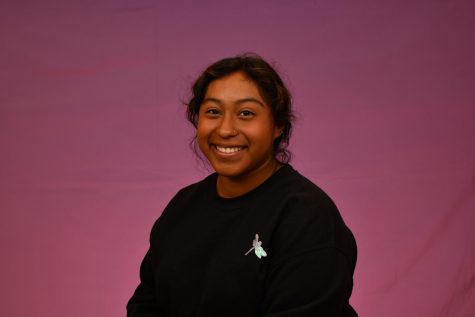 Ashlynn McKinney, Photo Editor
Hello, this is Ashlynn! She is a senior and this is her third and final year in Eagle Eye. She is very involved in her school community; she is an officer...