Look Ahead: Hollidaysburg
Tyrone should have plenty of motivation to win this week. The Golden Eagles are coming off a disappointing 28-21 comeback loss to the Penns Valley Rams and could still secure the second seed in the playoffs with a win this week over Hollidaysburg.
But Hollidaysburg has always been trouble for Tyrone. Being a 5A school allows them to roster more players than Tyrone can, and they play bigger schools.
At 1-7, Hollidaysburg is having a down year, but most of their losses came to bigger schools.
The only common opponent Tyrone has with Hollidaysburg was Bellefonte. Both teams beat Bellefonte by 30 points.
This makes Tyrone and Hollidaysburg very equal teams this year. Hollidaysburg will come into Tyrone fired up, thinking they have a chance to beat a smaller team.
Hollidaysburg likes to air the ball out, especially to number three, Caden Delattre. Delattre has 486 yards receiving and 4 touchdowns.
The Tigers quarterback, Tucker Rossman, has 1244 yards passing with 10 touchdowns to 10 interceptions.
The Eagle's defense had a rough game against the pass last week giving up close to 300 yards passing against Penns Valley.
If the Eagles want to beat Hollidaysburg then they need to fix the mistakes in coverage.
The defensive line will need to apply more pressure this week too. While Andrew Weaver got home a couple of times the whole front needs to shut down the quarterback. Braden Ewing also got some key pressures, but the quarterback escaped from a few sacks.
On the offensive side of the ball, the Eagles started off hot, getting 21 points in the first half, but stalled out in the second.
If the Eagle offense can play a complete 4-quarter game, then they are going to be trouble for any team they play against.
Andrew Weaver had a breakout game on the offensive side of the ball with 9 receptions for 95 yards and two touchdowns, and that could mean big things for the Eagle offense.
Spreading the ball between Ross Gampe and Weaver could open the playbook and keep the offense rolling through the whole game.
Tyrone will kick the ball off at 7 pm at Gray Memorial Field where it is also the final regular season home game as well as senior night.
Leave a Comment
About the Contributors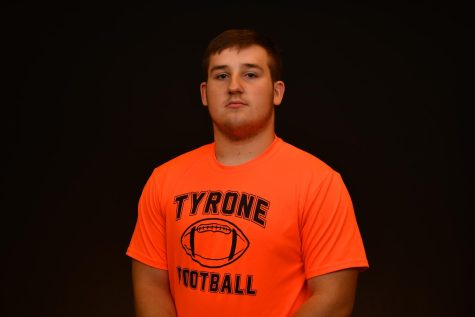 Dylon Brower, Staff Writer
Dylon Brower is a senior in his third year of Eagle Eye who enjoys giving an inside view into the locker rooms of the sports he plays. Dylon is someone...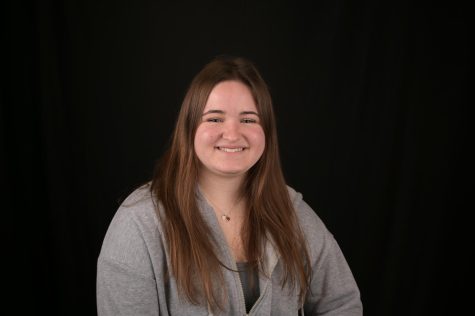 Ellie Oakes, Editor in Chief
Ellie Oakes is in her third & final year as a member of the renowned Eagle Eye News staff. As a senior, she is hoping to make her last year of high...