How Safe is Your Pork? Tyrone FFA Learns About Food Safety
There are a number of challenges facing the pork industry, as the general public and pork customers want to know how their food is produced. Tyrone FFA Members learned about these issues and challenges recently from the Youth PQA Plus®, Pork Quality Assurance program,  part of the We Care Initiatives by the National Pork Board. According to their website, the program is a clear representation of the industry's commitment to responsible farming and continuous improvement.
Sixteen Tyrone Area High School students received their Youth PQA Plus® certifications in mid-April.  The content was taught both in the Animal Science course and via the online interactive lessons.  Congratulations to Michael Cherry, Sierra Robison, Tiffanie Teeters, Michael Shawley, Skyler Thompson, Alex Murray, Chloe Case, Brittney Williams, Dakota Fink, Destiny Sullivan, Grace Gensimore, Sarah Goldenbaum, Corey Hoff, Zachary Patterson and Daniel Peterson.
The Youth PQA Plus® program comprises two main elements:
Food Safety – The practices that minimize physical, chemical and biological hazards that might be injurious to consumers.
Animal Well-Being – Producer responsibilities for all aspects of animal care; including proper housing, management, nutrition, disease prevention and treatment, responsible care, humane handling, and when necessary, humane and timely euthanasia.
The PQA Plus® and Youth PQA Plus® programs use 10 Good Production Practices (GPPs). When implemented, GPPs will help ensure pork is free from chemical and physical hazards; that pigs are raised in a caring, humane manner; that our natural resources are protected by pork producers; and that all producers work in a safe environment.
Leave a Comment
About the Contributor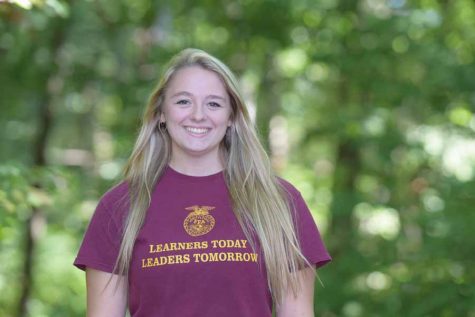 Jaylon Beck, News Editor
As a second year Eagle Eye staff member and first year News Editor, junior Jaylon Beck seeks to expand Tyrone's knowledge of their own FFA chapter....