Girls Tennis improves to 9-3 with win over Huntingdon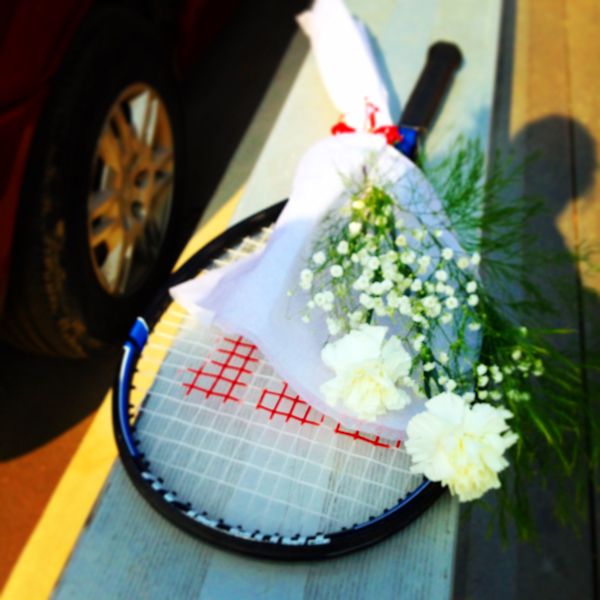 Hang on for a minute...we're trying to find some more stories you might like.
This week Tyrone/Bellwood girls tennis team once again improved their stats to 9-3.
The girls traveled to Huntingdon school district to claim victory for a second time this season on Tuesday, September 30.
The match began slightly different than normal. Each player was moved up a seat because of the absence of the team's number one player, Ana Hollen, but this did not cease the girls to take home the victory.
Single wins from Shannon Gearhart, Hannah Klesius, Marlena Wagner, and Tina Hollen, set the girls on top before a thunderstorm shortened the match.
A singles match from Paige Padula was retired early due to rain, along with both doubles teams.
"I'm just glad that we made it further into the match this year; last year it thunder stormed and we had to go inside the school at least three times because of the lightening. This year we were far enough into it that we could end the match and still win," added Tyrone senior Courtney Kurtz.
While it was also senior night for the bearcat girls, the team also rewarded Tyrone/Bellwood seniors with a small bouquet of flowers.
"As a [reward] for being a senior and the Mounatain League Conference champions, we wanted to give you guys a gift for your hard work," said Huntingdon girls tennis coach.
"
we wanted to give you guys a gift for your hard work"
— Huntingdon girl tennis coach
The Tyrone/Bellwood girls were taken by surprise at the gesture from the opposing team.
"They're so sweet. We should do this for the other seniors, too," said Bellwood senior Natalie Dumin.
The Tyrone/Bellwood girl's tennis team will be holding their senior night at the next home match on Monday, October 6.
Results
Huntingdon- Tyrone (4-0) (9-30-14)
Singles:
#1) Paige Padula (T) vs. Amanda Gaugler (H) 7-5, 2-1 match retired due to rain.
#2) Marlena Wagner (T) def. Kendra Hess (H) 6-3, 6-2.
#3) Tina Hollen (T) def. Kallie Honstine (H) 6-2, 6-1.
#4) Shannon Gearhart (T) def. Jasmine Wegant (H) 6-0, 6-0.
#5) Hannah Klesius (T) def. Tiara Hood (H) 6-1, 6-2.
Doubles:
#1) Natalie Dumin, and Ali Dumin (T) vs. Jasmine Wegant, and Kendra Hess (H) 6-2 match retired due to rain.
#2) Miranda Habbershon, and Reagan McKim (H) vs Courtney Kurtz, and Ana Raabe 2-1 match retired due to rain.
Huntingdon (1-11), Tyrone (9-3)