Eagle Eye Promposal Contest: The Waitress
The next entry was a result of two friends working on the spring musical together. Senior Lizzy Fryer asked sophomore Ethan Cooley to be her date for this year's prom. Lizzy knew Ethan was a good fit to make her night fun. Lizzy asked Ethan by incorporating fun wordplay relating to her solo she has in this spring's school play.  Click the video link to the left to see Lizzy and Ethan's promposal!
Promposer: Lizzy Fryer
Eagle Eye: Describe how you asked them to prom…
LF: It was at musical practice and I wanted to do something different so I chose the musical that I'm doing as a solo.
EE: Why did you choose this person to ask?
LF: I chose this person because he's a really sweet guy and I wanted to make his day and we're really good friends.
EE: Where did you get the inspiration for the idea?
LF: It honestly just came to me and I loved the way I wrote it out.
Promposee: Ethan Cooley
Eagle Eye: Describe your reaction to the promposal. Were you surprised? Was it funny? Romantic? Sarcastic?
EC: I wasn't surprised it was an honest reaction for friends and it was a great way to end an amazing night of hard work.
EE: Did you know that they were going to ask you or was it a total surprise?
EC: I had an idea that she was doing it and I was very excited to get asked and go with her to prom.
EE: Why should you win the contest?
EC: We should win the contest because it was something different and out of the box. It was a generous question and answer and we are very excited to have an amazing night and make memories.
---
Want to enter the contest?
We have great prizes in two categories:
Best Overall– FREE Prom tickets* – an $80 value (ALL entries are eligible to win best overall) for the promposal voted best overall.
Most Romantic Promposal– Free prom flowers for the winning couple from Garden Gate Floral in Tyrone for the promposal voted "Most Romantic."
*Since voting will not occur until late April, the winner of the overall prize will receive a refund of their prepaid prom registration fee.
Special thanks to the Prom Committee and to Garden Gate Florists in Tyrone for sponsoring the prizes!
All students attending the TAHS prom are eligible to enter.
To enter, click HERE to fill out the promposal contest entry form.
The form link will also be available in the Tyrone Eagle Eye Instagram bio. Your photo and story will be published in the Eagle Eye as soon as possible.
The contest begins on Friday, March 17th, and will end on Wednesday, April 26th.
Winners will be determined by popular vote during the last week of April.
Good luck!
View Comments(1)
About the Contributor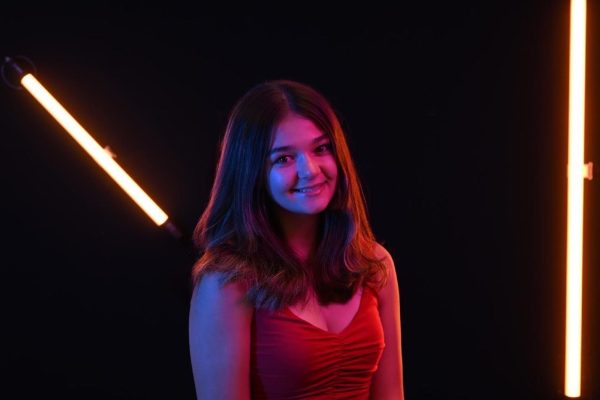 Elexis Hess, Features Editor
Lexi Hess is currently a junior at Tyrone Area High School. This is Lexi's third year on the Tyrone Eagle Eye News team. She has an interest in writing...