Eagle Eye Promposal Contest: A Royal Promposal

After spending a whole week apart, senior Austin Shuey had lots of spare time to think of an unforgettable way to ask girlfriend, Olivia Reese to prom. The couple both love Disney and he wanted to bring that into his promposal. Let's see how he turned glass slippers, a tiara, and a prince costume into a promposal Reese would never forget.
We had a chance to sit with the couple and ask about their promposal:
Promposer: Austin Shuey
Eagle Eye: Who did you ask to prom?
Austin Shuey: Olivia Reese
EE: Describe how you asked them. 
AS: While she was away on vacation for a week, I had the idea I wanted to surprise her when she got back. I bought a prince costume, glass slippers, and a tiara. When she came home, I showed up at her house in character and saying "I'm searching for a girl, a girl who ran from me. I'll know I've found her if this slipper fits." I then put it on her foot and once it fit I asked her to go to the ball with me.
EE: Why did you choose this person to ask?
AS: She's my girlfriend
EE: Where did you get the inspiration for the idea?
AS: We both love Disney and she calls me Prince Charming. 
---
Promposee: Olivia Reese 
Eagle Eye: Give us your side of the story. Why do you think they asked you?
Olivia Reese: He's my boyfriend and best friend.
EE: Describe in detail how you were asked and how you felt. 
OR: He dressed up like Prince Charming, asked me to try on a slipper and it fit. Then he asked me to the ball (prom). I was speechless. I was so excited, happy and surprised. And it was the first time I had seen him in a week so I was really excited. 
EE: Why should you win the contest?
OR: Because it was really romantic and unique. It's something no one has done before. It was really special because it was the first time we had saw each other in a week. 
View Comments (3)
About the Contributor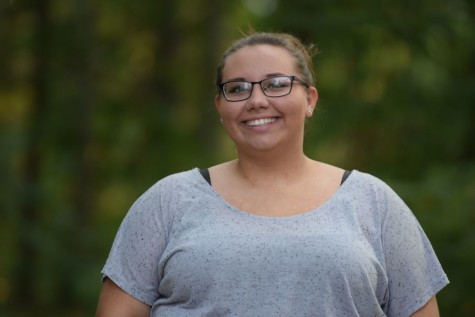 Toni Burns, News Editor
Laid back and easy going describe senior Toni Burns. In her third and final year in Eagle Eye, Toni hopes to make a lasting impact on the group. Toni...