Congratulations to the Second Marking Period High School Renaissance Stars
Each marking period, the TAHS teachers are invited to nominate students as Renaissance Stars for contributing positively to the school community or going above and beyond in any area.  This marking period, eight high school students were named Renaissance Stars.
The ninth grade team nominated Emily Detwiler as one of the two Renaissance Stars. According to the team "Emily always has a smile on her face and she is a diligent worker. She always has her homework done on time and she also reads ahead."
Also nominated by the ninth grade team was Jacob Price. "Jacob works super hard and he is very conscientious. He is also kind and considerate and he is always willing to help other students," said the team.
Heather Osterhout, a tenth grader, was chosen by Mrs. Taylor. "Heather is a super nice young lady who is interested in medicine and taking Health Tech I. She has consistently high grades, has an ability to overcome obstacles, and she maintains a positive attitude despite dealing with health issues. Heather gets along with everyone in her class. She is always willing to help others. She puts her best effort forth on a daily basis, no matter the circumstances of the day. Her sense of humor, people skills, and work ethic will carry her far in any health care profession and life. Great work Heather." said Taylor.
Mrs. Cannistraci nominated sophomore Sam Woomer.  "There are few students who show the drive and enthusiasm as Sam. When biological concepts are challenging, Sam will do whatever is necessary to understand. During class Sam focuses, asks relevant questions, and shares his ideas with his group. If class time is not enough, Sam will seek out help during advisory or even after school. Even though Sam strives for excellence, his best trait is his attitude during class. Not a day has passed this year where Sam was not grinning from ear to ear at some point. His positive outlook is contagious and his peers gravitate toward him as a result," said Cannistraci.
Junior Chloe Makdad was nominated by Mr. Cammarata. "Chloe works extremely hard and her leadership on this year's Mock Trial team was outstanding," said  Cammarata, "She won a Best Attorney Award at the prestigious Pitt Mock Trial Tournament and also won the Best Attorney at our first trial."
The other junior is Ryan Vance who was nominated by Mr. Everhart.  Ryan has recorded the most improvement in SAT review for semester one from 360 to 625. According to Everhart, his "hard work, commitment for improvement, humility, and good humor all contributed to his achievement."
Senior Ieysha Carroll was chosen by Mr. McNitt. "Ieysha is an endless fountain of optimism and determination. She never faces a challenge that she doesn't tackle with a smile and pure grit. She is very active in YAN, contributing greatly to all of their activities and organization. In the classroom she is dogged in completing her work. She has been an outstanding member of her Junior Achievement student run business, working in the marketing department. She uses her enthusiasm and friendly spirit to recruit other caring souls to YAN and to do outreach to other students in need. Ieysha is an inspiration through her quiet leadership and her big heart," said Mr. McNitt.
Senior Brooke McNeel was nominated by Mrs. Beigle. According to Beigle, Brooke is one of the kindest and conscientious students she's had the pleasure of knowing. "She always has a smile for everyone she greets. She works hard, has an upbeat and positive attitude, and strives to do her best. She excels as a student, friend, daughter, and person," said Beigle.
Leave a Comment
About the Contributors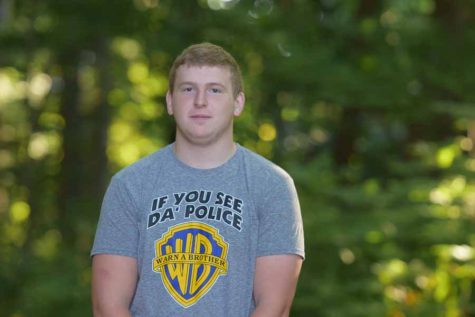 Matt Davis, Staff Writer
Junior Matt Davis is in his first year of Eagle Eye. When he's not playing football,  Matt enjoys not lifting, not running, and not taking pictures in...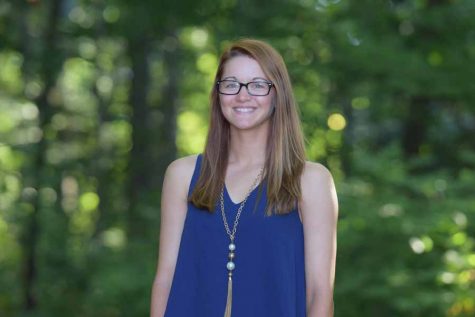 Cassie Friday, Staff Writer
Cassie Friday has to be one of the busiest seniors at Tyrone High School. She is involved with cheerleading, both at TAHS & All Stars, track, cross...