TAHS Spring Bloodmobile on April 11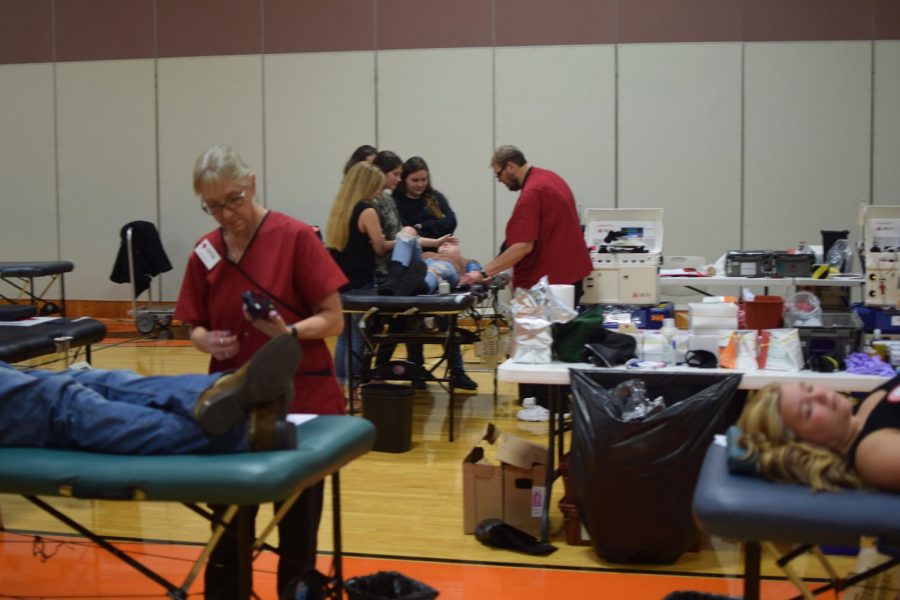 The annual spring Red Cross Bloodmobile will take place on Thursday, April 11th from 8:30-2 in the high school gymnasium.
Interested donors need to be at least 16 with parental consent or 17 without parental consent.  Donors must also be in good health and weigh at least 110 pounds.
"The blood drive is a great thing to do. One donation can save up to four people. It opens the door to people donating down the road," said Health Tech teacher Christie Taylor.
Students who have not yet signed up but would like to give should see Mrs. Taylor.
This event is also open to the public. Community members who would like to donate can schedule a time by clicking the link below:
https://www.redcrossblood.org/give.html/find-drive
If you are not sure if you are eligible to donate, click the link below for a full list of requirements:
https://www.redcrossblood.org/donate-blood/how-to-donate/eligibility-requirements.html
About the Writer
Mario Grugan, Staff Writer
Ayo, so I am basically a god. Yehaw… So basically the only interesting thing about me is that I am a legend with cards. If you ever wanna see a trick...