Ask the Coach with Head Coach John Franco: Week 2
Question: What were the major things that helped win the Bellefonte game?
Coach John Franco: "I thought conditioning was the first factor, and I thought that we played harder than them. I thought we made very few mistakes, we had very few penalties. The turnovers were too many for me but they evened out, and the other key thing is, we didn't give up a big play because last year I think they had 9 or 10 on us."
Q: What are things the team has to work on for Clearfield?
CF: "Clearfield is a very fast, very quick team, and probably more talented than Bellefonte was. They've got a lot of weapons on offense. They have really good receivers, they've got a good quarterback, and we cannot give them explosive plays. We have to make them drive the ball on us."
Q: How do the lines match up against Clearfield?
CF: "Clearfield's not as big, except for one kid, as Bellefonte, but they're a lot quicker. I think our guys are pretty quick too, so I think our guys match up pretty well. It's going to be a matter of who plays harder again."
Q: How do the skill players match up?
CF: "Skill players I think are pretty equal. I think that our skill kids are better than any team that we play, and they have pretty good skill players. I just think our kids are a little bit better."
Q: What kind of plays do you expect to see from Clearfield?
CF: "I think they're going to throw a lot. I think the quarterback is going to run the ball a lot, and I think that's the two main keys to their offense."
Leave a Comment
About the Writer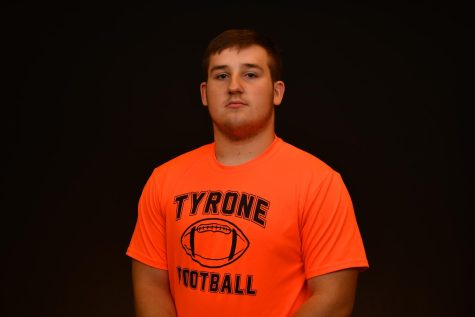 Dylon Brower, Staff Writer
Dylon Brower is a senior in his third year of Eagle Eye who enjoys giving an inside view into the locker rooms of the sports he plays. Dylon is someone...