Ask the Coach with Head Coach John Franco: Week 9 – Backyard Brawl
Question: How does it feel to be playing another game after the playoffs?
Coach John Franco: "I think it gives us closure, and you don't always get that. When you make the playoffs it is a great thing to make the playoffs, but the finality of not making it all the Hershey never gives you the closure of having a last game. The fact that we know it's the last game of the year, and the fact that we are playing a rival in Bellwood makes a good season ender that you don't always get."
Q: How is it different playing Bellwood at the end of the year instead of the start?
CF:: "It's colder. Of course, it's supposed to be pretty nice Friday night, but I've been at schools where we play rivals at the end of the season, and I've been at schools like Tyrone where we play them at the beginning of the season. There's a lot to be said either way, but I don't think that Tyrone has ever played Bellwood as the last game of the season at least in modern times. So it'll be interesting to see, and I know some people were talking about doing it this way a couple of years ago and they still might consider it, so I'm going to hold off until I see things transpire."
Q: Who are the big playmakers on Bellwood?
CF: "There are two of them; Mallon, the tailback, and Plank, the fullback. This is without a doubt the best backfield we've seen all year. Mallon can run inside and has the speed to go outside, he's really fast and he's a strong guy. Plank is just a bruiser he just comes right at you and tries to run you over. They've got a nice line to block for them, but they are the key guys at Bellwood. They really are going to be difficult to defend."
Q: How do the skill players match up?
CF: "I think our skill players are better, no doubt about it. Our receivers and defensive backs are a strength of ours. Usually that's been the factor all year. I don't think anybody can say they have the skill people that we have."
Q: How do the lines match up?
CF: "I think the lines match up pretty well. Our guys aren't as big as them, but I think that we are a lot quicker and more experienced. They have only two guys back from their six guys from last year where we have four of our six guys back, so we have a little more experience there. I think our line has to use their quickness because they're going to be undersized. Of course we've been undersized all year, and the way we compensate for that is by trying to use our speed to our advantage."
View Comments(1)
About the Writer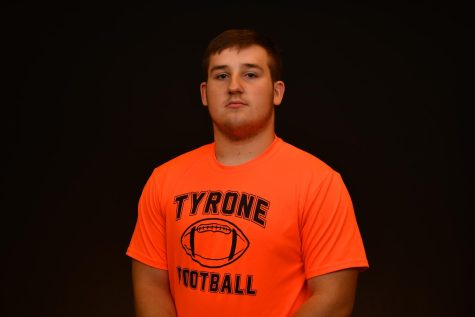 Dylon Brower, Staff Writer
Dylon Brower is a senior in his third year of Eagle Eye who enjoys giving an inside view into the locker rooms of the sports he plays. Dylon is someone...