Ask the Coach with Head Coach John Franco: Week 5
Question: How do you feel about the close game last week?
Coach John Franco: "I thought that even though we didn't play well on offense, we did play well on defense and we found a way to win at the end. If you're gonna have a good season you have to win a game like that where you have to dig down really deep inside and come up with a way to win the game when you're not playing as well as you should be playing."
Q: What are Penns Valleys strengths coming into this game?
CF: "Penns Valley is very strong upfront. They have three or four linemen that are returners from last year, and they're pretty good. They like to run the ball right at you and they are very tough against the run. So we're gonna face a really big and strong team on Friday."
Q: What does the team need to work on?
CF: "Everything really. We have to keep getting better at every area of our game. Blocking. Tackling. Running the ball. Stopping the run. Passing. Catching. And defending the pass."
Q: What players do we need to shut down on Penns Valley?
CF: "Their quarterback #17 is their number one threat. #24 is their deep-ball threat. He's the guy that they like to go to deep on pass plays. #40 is their top runner, and he's a tough, quick kid. But the top three players are #50, #52, and #55. They are the top linemen on both sides of the ball. Those three are the guys that we have to beat if we want to beat them."
Leave a Comment
About the Contributor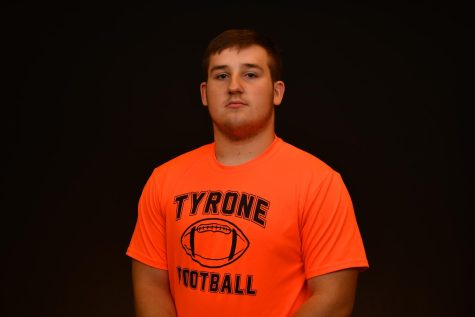 Dylon Brower, Staff Writer
Dylon Brower is a senior in his third year of Eagle Eye who enjoys giving an inside view into the locker rooms of the sports he plays. Dylon is someone...