Ask The Coach with Coach Tom Templeton: Juniata Valley
Q: How do our lines match up against Juniata Valley?
Coach Templeton: If our guys play like they can, I think we match up very well. They've got a couple big kids that don't move so well, but if we take the right steps and move to the right man we should be able to run the ball and have good pass coverage.
Q: How do our skill players match up?
CT: I think buy and large we're pretty good. We have a couple guys that are a little better than theirs, but overall I think we're fairly even.
Q: What's JV's biggest strength?
CT: Their quarterback. He's very good. Their running back's very good as well as one of their receivers #25.
Q: What's Tyrone's biggest strength?
CT: Well I'd like to say our courage and our stamina, but man to man I'd say our biggest strength is our skill players.
Q: What does Tyrone need to do to stop their receivers?
CT: We have to put pressure on the quarterback. We also have to have better coverage. If we let receivers run wide open like we did last week against Bellwood then this quarterback is going to hit them and make the game very difficult.
Leave a Comment
About the Writer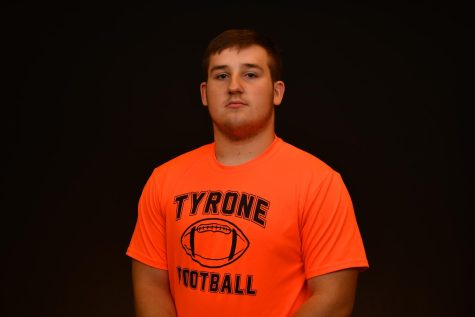 Dylon Brower, Staff Writer
Dylon Brower is a senior in his third year of Eagle Eye who enjoys giving an inside view into the locker rooms of the sports he plays. Dylon is someone...