An Editorial Rant: Improper Taping Rampant at TAHS
To start off, this is a fine school for there are good people, good teachers, a good building and a good elevator. But there is one epidemic that is uncontrollable in these halls: the unacceptable way that people put papers on the wall with tape.
Have you seen the way they are affixed to the walls? Some of them are only held with two bits of tape, one on the top and the other at the bottom; or worse yet, two at the top, none at the bottom. It is a display of failure to the art of putting up a paper with tape in a sturdy way.
It is really sad, but there is a worse way to hang paper. Some people even think that one piece of tape is enough, and then they leave their flyer or poster twisting in the wind, held sadly on to the wall with a single piece of tape.
The single tape method is that of the smooth brained side of the population. In a study that I just made up on the spot, 75% of the people who use a single piece of tape to put up papers are lazy and think that disco is good music. The other 25% are children.
Then there are the people who use 10 or more pieces of tape and/or line the entire edge of the paper with said tape, in the hope that the poster will last until the end of the universe. This method may be strong, but it does end up as the most-costly overall, and most papers don't need to be held-up longer than a politician stretching the truth.
A simple, yet effective way of putting up paper is with three strips of tape: one at the bottom middle and the other two at the top corners. This model provides the most stability while using the least amount of tape.
Please think about this the next time you are in charge of hanging some poster or flyer in the halls of our fine school building.
View Comments(1)
About the Contributor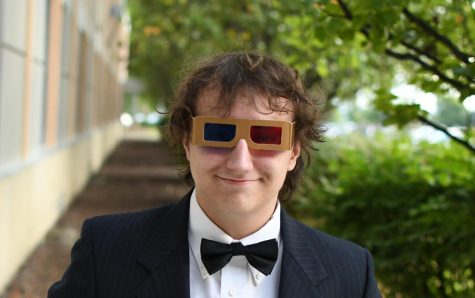 Haydn Loudenslager, Staff Writer
Hello my name is Haydn. I am a junior who wears five watches for no reason at all. I spend most of my time at home playing video games, listening to music...