NO ITS NOT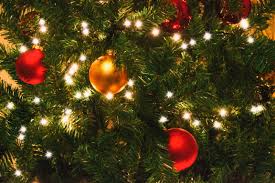 I think we can all agree that 2020 has sucked. This year has pushed us down and kept kicking, and we all deserve a little joy. 
A lot of people start November already in the Christmas spirit. The saying is "Halloween ends and the Christmas tree goes up." Is that such a bad thing? 
Christmas means a lot, to a lot of people. It is also the hardest holiday to prepare for. There are too many Christmas festivities to get done in one month. 
One argument the 'Grinches' use for keeping Christmas in December is that if we start early, we skip Thanksgiving. 
But Thanksgiving is like the pregame of Christmas.
While you are still excited for the actual game, the pregame is just as fun. 
All of us Christmas fanatics appreciate and love Thanksgiving, but overall Christmas is more important. We all know it. 
With COVID, we are not sure if we will experience a spike before Christmas, so families should gather around the Christmas tree as soon as possible! 
Another positive thing about starting Christmas early is putting up decorations. By the time Thanksgiving comes around, it is too cold to put the Christmas lights on the porch and the reindeer in the yard. 
Like I mentioned earlier, 2020 has been a kick in the crotch to us all, what's the harm of a little extra cheer? 
So to all the Grinches out there– you can't take our joy away from us and I hope your heart grows a little bigger by the time Christmas does come around.