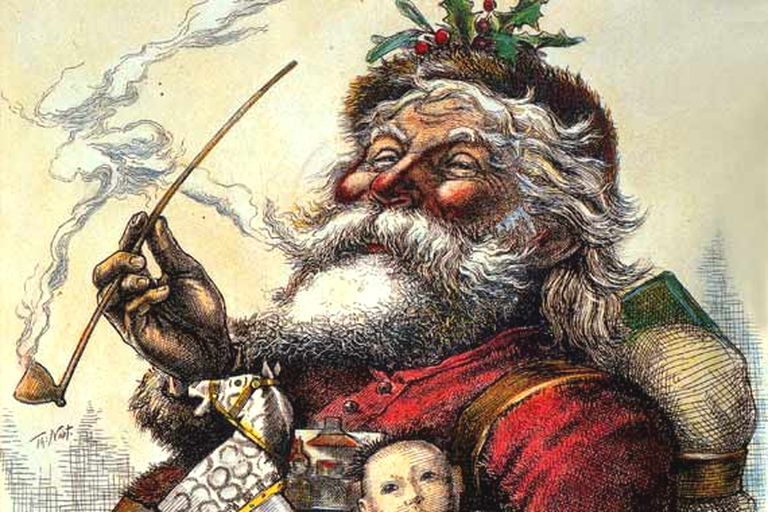 Is It Too Early for Christmas?
November 19, 2020
The age-old argument: when is it too early for Christmas?
Can we start celebrating it BEFORE Thanksgiving or do we have to wait until after?
The world seems to be divided by this unanswerable question.  Eagle Eye Editor in Chief Sarah Jackson and Features Editor Mario Grugan weigh in on this important debate.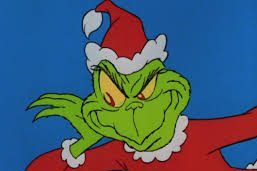 YES IT IS
I'm not even out of Halloween candy yet and some psychopaths have already put up their Christmas trees and started caroling. 
It is too early!
Deck the halls with bells of sociopaths who think that November is a good time to throw up the old lights n' pine.
It's not like Santa Claus is going to come in the middle of Thanksgiving and carve the turkey for you! 
All joking aside, we still have a major holiday to celebrate before Christmas. Not to mention that Christmas is still over a month and a half away. That's like setting up Halloween displays the day after St. Patrick's day. 
No one in the world digs into Thanksgiving turkey on July 4th! 
Then there is the infernal singing. There are those who play and sing the overplayed Christmas tracks before the first snow has even come. These are the kind of people who put milk in their bowl before the cereal. They are the same kind of people who think water is wet!
It's fine to have the Christmas spirit, but singing Christmas songs in November is more like having a Christmas obsession.
Ever heard anyone chew with their mouth open? Then you know how aggravating it is to hear a Christmas tune before all the leaves have left their trees. 
Heck, the Romans put up their Christmas trees on Christmas Eve. According to the google search, "is it too early to put up my Christmas tree?" the answer is that it is okay to put up a Christmas tree on December 1st or 2nd. NOT in November!
Why put up trees now? Why celebrate now, when the true season hasn't arrived yet. The first pilgrims decided to eat thanksgiving dinner before setting up the old evergreens and you should too. 
About the Contributor
Mario Grugan, News Editor
Mario is a Senior at Tyrone Area High school. If you were to see Mario in the hallway you would first notice his messy hair which wouldn't look out of...
Leave a Comment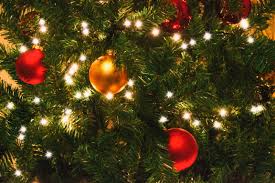 NO ITS NOT
I think we can all agree that 2020 has sucked. This year has pushed us down and kept kicking, and we all deserve a little joy. 
A lot of people start November already in the Christmas spirit. The saying is "Halloween ends and the Christmas tree goes up." Is that such a bad thing? 
Christmas means a lot, to a lot of people. It is also the hardest holiday to prepare for. There are too many Christmas festivities to get done in one month. 
One argument the 'Grinches' use for keeping Christmas in December is that if we start early, we skip Thanksgiving. 
But Thanksgiving is like the pregame of Christmas.
While you are still excited for the actual game, the pregame is just as fun. 
All of us Christmas fanatics appreciate and love Thanksgiving, but overall Christmas is more important. We all know it. 
With COVID, we are not sure if we will experience a spike before Christmas, so families should gather around the Christmas tree as soon as possible! 
Another positive thing about starting Christmas early is putting up decorations. By the time Thanksgiving comes around, it is too cold to put the Christmas lights on the porch and the reindeer in the yard. 
Like I mentioned earlier, 2020 has been a kick in the crotch to us all, what's the harm of a little extra cheer? 
So to all the Grinches out there– you can't take our joy away from us and I hope your heart grows a little bigger by the time Christmas does come around.  
About the Contributor
Sarah Jackson, Editor in Chief
Sarah Jackson is a senior and has been a part of Eagle Eye for three consecutive years. Last year she was Eagle Eye's Social Media Editor and this year...
Leave a Comment