2017 Eagle Eye Short Story Contest Winners
The votes are in for the 4th annual Renaissance-Tyrone Eagle Eye Short Story Contest!
Thank you to everyone who submitted their work into the contest, and to everyone who took the time to read the stories and vote.
As chosen by the students and staff of Tyrone Area High School, the winners are…
The Short Story Contest has become an important event in the school year. This year featured over 20 submissions that were narrowed down to ten finalists by our Eagle Eye Features Staff.
Students work for days on end perfecting their stories so that they can submit them into the contest.
"My story took about 3 to 4 days because I kept making changes,"  said third place winner Jonathan Clifton, "I liked the small details of the story and the homages to other horror movies as well as the switch between point of view."
Students look forward to the Sheetz gift cards that can be earned from submitting their short stories.
"I entered the short story contest because I had faith in my story. I plan to spend my Sheetz money on gas probably, or a bag of apples. Not sure," said second place winner Levi Walk.
The Short Story Contest also allows the student body to come together and support one another's work. Not only do students get the opportunity to submit their own stories, but it also allows them to read what their peers have worked on this year.
First place winner Tyler Eaken was confident in his own story, but he also liked several other entries as well.  "I liked The Devil Lies because it makes you want to keep reading to find out what happens," said Eaken.
Thanks again to every student who entered the contest.  To read all of this year's entries, click HERE.
Leave a Comment
About the Contributor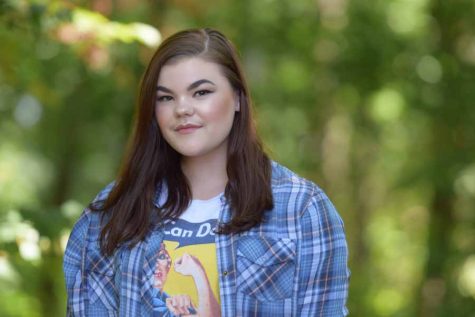 Cheyenne Weaver, Staff Writer 10
Cheyenne Weaver is a Junior at TAHS and this is her second year on the Eagle Eye staff. Cheyenne is a member of National Honors Society as well as POPs...