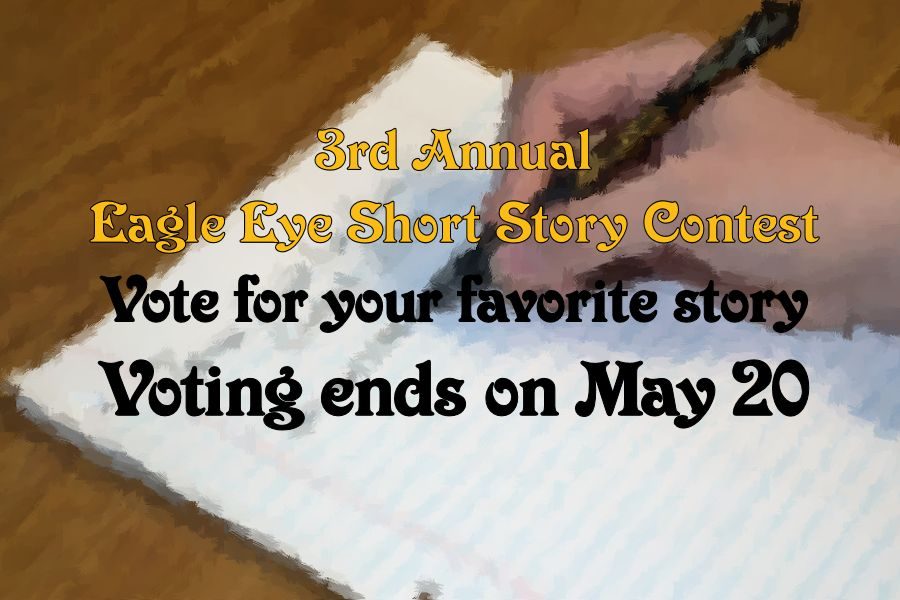 3rd Annual Eagle Eye Short Story Contest
Thank you to everyone who entered our 3rd Annual Short Story contest.  This year we had over 30 submissions. With so many great stories it was a hard decision to choose the top ten but it had to be done. Please read all of the entries by clicking the links below and vote for your favorite.
We would like the stories judged based on the quality of the writing and not who wrote the story.  Therefore, we will not publish the author's names until after the voting is complete and winners are announced.
This year the voting is only open to tasd students and staff.  You can only vote once and you must use your @tasd.us school email address to vote.
Voting will be open until  May 20, 2016.
Click the story titles below to read each entry.  Once you've read them all, click the link below to vote.
The winner will receive a $50.00 Sheetz gift card.  Second place will receive a $20.00 Sheetz gift card.  Third place will receive a $10.00 Sheetz gift card.
Again, thank you everyone and happy voting!