Tyrone Wrestlers Advance to PIAA State Wrestling Championships
The Tyrone Golden Eagles were represented by two wrestlers at the PIAA State Wrestling Championships. Neither placed but they fought hard and made their mark.
"Kyle Scott had a strong showing in his first time at states," said Coach Quentin Wright, "Braden had a great showing and just missed medaling. I know this will fuel his hunger to be on the podium next year."
Kyle Scott suffered a close loss in the first round after giving up a takedown in the third period. He showed he can battle with the best and only lost 2-1.
Scott was sent to the consolation bracket where he faced Jessie Orbin of Chartiers-Houston. Scott gave up the first two when Orbin got a reversal in the second period. Scott chose bottom in the bottom and ended up with a reversal of his own along with 2 near-fall points. Orbin then got an escape, ending the match 4-3 in Scott's favor.
In the consi round of 2, Scott scrapped against Brock Covell from Titusville. Covell got the first takedown and reversal to put him up 4-0. He earned 3 near falls in the second but gave up a stall warning.
Scott was down in the third and had to do something. He got a takedown with two near-fall points. Covell also gave up 2 stall points but it wasn't enough and Covell came out on top. Scott battled the whole way and made his mark as a freshman at the PIAA State Championship.
Braden "Jefe" Ewing's trip to the state tournament was nothing new for him. The returning state qualifier was looking to take heads and earn a spot on the podium at the most competitive sporting event there is. In the first round, he secured a pin against Andrew Wolfe of Benton in 3:25.
In the quarter-final round, he would face the future state champion, Riley Robell from Bishop Mcdevitt. Ewing was caught and pinned in the first. Braden made it to the consi round 3 and took on Gavin Thompson from Brockway. Ewing was gunning for a spot on the podium.
In the third period, it was tied 1-1. Both chose the bottom and escaped. Thompson got a takedown but Ewing escaped making it 3-2. With little time left, Thompson got a final 2 and ended the match 5-2. Braden Ewing has shown he is a threat at the heavyweight division and will find his spot on the podium next year.
Leave a Comment
About the Contributors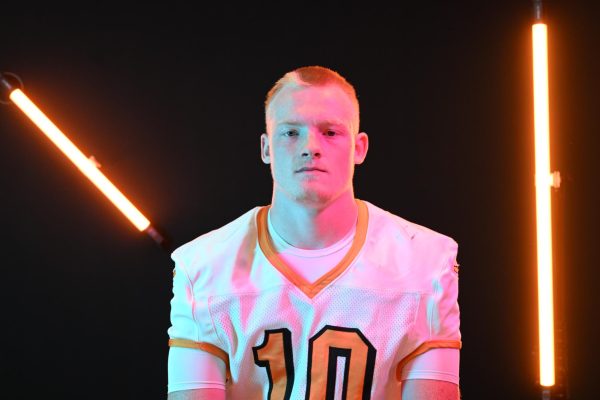 Andrew Weaver, Staff Writer
Andrew Weaver is a senior at Tyrone Area High School. This is his second year in Eagle Eye. Andrew loves to ride dirt bikes with friends in his free time....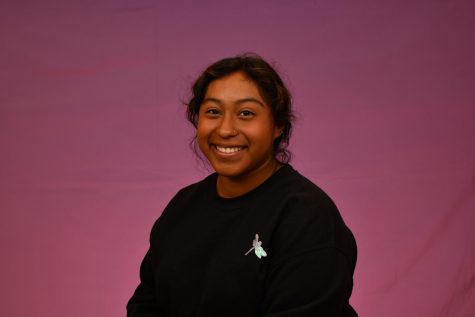 Ashlynn McKinney, Photo Editor
Hello, this is Ashlynn! She is a senior and this is her third and final year in Eagle Eye. She is very involved in her school community; she is an officer...