Tyrone Weathers Hollidaysburg Storm
Tyrone jumped out to a big lead in the first quarter but hung on by a thread in the game's final seconds in an exciting 62-59 win Monday night at home against Hollidaysburg.
The Eagles came out firing on all cylinders with seniors Zac LeGars and Ross Gampe knocking down bucket after bucket in the first quarter. The hot-shooting Eagles raced to a 19-3 lead by the end of the first quarter, with eight points each coming from LeGars and Gampe.
"
In the first quarter, I thought we were a lot more patient with the ball and on the offensive side
— Zac LeGars
Early on it looked like it was going to be an easy win for the Eagles, but they would need every one of those first-quarter points in what became a very close contest in the end.
"In the first quarter, I thought we were a lot more patient with the ball and on the offensive side," said LeGars, who finished with 13 points. "We came out with a very strong offense and defense. Our shots were falling."
But Hollidaysburg was not about to give up. By halftime, the Golden Tigers had whittled the Eagle's lead down to ten points.
Hollidaysburg came out strong in the second half, cutting the lead to five by the end of the third quarter.
In the fourth quarter, junior Dravyn Crowell's inside bucket off a feed from Gampe gave Tyrone a 56-45 lead.
Then Hollidaysburg staged a 14-4 run to pull to within one point, 60-59 when Hollidaysburg junior Carson Rhodes finished off a fast break with a bucket in the final minute for the Golden Tigers. Rhodes led the Tigers with 16 points.
Up by just one point, Tyrone missed a pair of free throws with 31 seconds left, but sophomore Andrew Escala got the board and put up a floater that fell to give the Eagles a three-point lead with under 30 seconds to go.
Hollidaysburg drove down looking for a chance to tie with a final 3-pointer but the chance never opened up. The Tigers were forced to put up a contested shot which was off the mark. The Eagles got the rebound and the time expired.
Gampe led the Eagles with 23 points, LeGars had 13 and Escala added 10.
Head coach George Gripp thought that the win was a team effort.
"We had a lot of guys step up and make key plays for us tonight, and Andrew definitely made a key basket there for us," Tyrone Head Coach George Gripp told the Altoona Mirror after the game. "He is 6-foot-4 with long arms, and he got a nice bounce off the front of the rim there and put the ball in the basket. That was definitely a big play for us."
Tyrone improved to 2-0 and the Tigers fell to 0-4.
In the JV game, Hollidaysburg edged out the Golden Eagles 48-45. Eli Woomer of Tyrone led all scorers with 27.
BOX SCORE
HOLLIDAYSBURG (59): Goodman 3 1-2 7, Walters 4 2-2 13, Rhodes 6 3-3 16, Weimert 5 2-2 12, Steiner 0 0-0 0, Holsopple 3 0-0 6, Metzger 0 1-2 1, Albarano 1 2-4 4. Totals–22 11-15 59.
TYRONE (62): Gampe 11 1-4 23, LeGars 4 2-2 13, Walk 3 0-2 7, Crowell 4 1-3 9, Escala 4 2-3 10, Crilly 0 0-0 0. Totals–26 6-14 62.
SCORE BY QUARTERS
Hollidaysburg 6 16 17 20–59
Tyrone 21 11 12 18–62
3-point goals: Hollidaysburg (4): Walters 3, Rhodes. Tyrone 4 (LeGars 3, Walk):
Records: Hollidaysburg (0-4 overall, 0-1 in the Mountain League); Tyrone (2-0, 1-0). Officials: Skip Dry, Ray Wotkowski, Brock Kauffman.
JV: Hollidaysburg, 48-45. High scorers–Kasen Metzger, H, 13; Eli Woomer, T, 27.
Leave a Comment
About the Contributors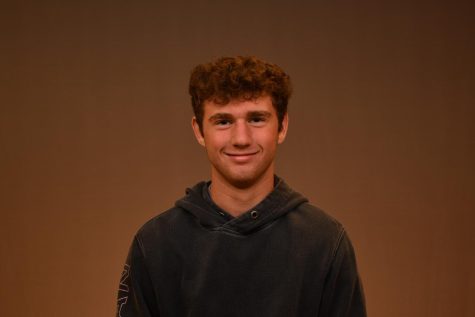 Dravyn Crowell, Staff Writer
Dravyn Crowell is currently a junior at Tyrone Area High School. This is his first year in Eagle Eye. In his free time, he likes to play Xbox and ride...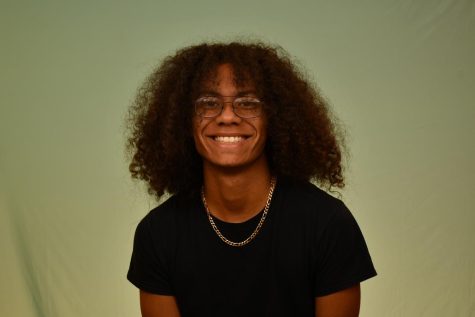 Chris Escala, Features Editor
Chris is a senior at beautiful Tyrone High. It's his first year as a member of the Eagle Eye staff but he plans on making a big impact. In his free time,...