Tyrone Volleyball Goes 2-1 with Wins Over Clearfield and Juniata Valley
Lady Eagles fought long and hard to get 2 valuable wins
Tyrone volleyball had a fairly successful 2-1 week with wins over Juniata Valley and Clearfield and a loss against Philipsburg.
Tyrone 3, Clearfield 1
Away at Clearfield, Tyrone took control early on and only gave up one set in the victory. Senior Alexis Cannistraci led the team in offense with 14 kills. Junior Lea Crofcheck held the team together with 30 assists and Junior Torrie Foy with 10 digs.
Senior Shaniah Lowery wasn't far behind on offense with 10 kills and Maddie Veit with 8 digs. Clearfield's serving was strong, but Tyrone's defense stayed solid.
In efforts to keep the score up, Tyrone served Clearfield 10 aces throughout the 4 sets. Senior Maddie Veit led the servers with 4 aces.
"Clearfield wasn't pretty, but it was a win. Down 21-16 in the fourth set, we battled back to win and close out the game. We stayed cool, calm, and collected and waited for the other team to make more mistakes," said Head Coach Mike Kraft.
Tyrone 3, Juniata Valley 0
Juniata Valley was dominated by Tyrone. Tyrone won the first set 25-12, the second 25-16, and the third 25-17. Within the third set, Junior Emily Fusco served Juniata Valley aces leading to a 14-8 lead.
"Juniata Valley was a good match for us offensively. In fact, our best all year. We need to get back to that confidence where we are not afraid to be aggressive even when we are in more competitive, close games," said Kraft.
Juniata Valley was good in serve, receive and defense, but Tyrone matched it. Tyrone dominated all three sets with strong defense and offense.
Senior Alexis Cannistraci and junior Emily Fusco both accumulated 6 digs and freshman Ebonee Rice wasn't far behind with 5 digs. Taking away the kills from the other team were our top blockers, junior Lea Crofcheck with 2 blocks, seniors Alexis Cannistraci and Shaniah Lowery with 1 block.
Philipsburg 3, Tyrone 0
Tyrone could not keep up with the Mounties explosive offense and lost in straight sets 3-0; Phillipsburg won the first set 25-12; and second and third were both won by a 25-17 score.
With matchless offense and unyielding serves, Philipsburg pushed to lead in all the sets. Tyrone's Torrie Foy outdug everyone with 17. Senior Maddie Veit and junior Emily Fusco also showed effort in accumulating 6 digs each.
With efforts to try and beat the Mounties, senior Shaniah Lowery acquired 4 kills and senior Alexis Cannistraci with 3. Tyrone also tried to compete through serving them with 5 aces.
"Philipsburg revealed a huge weakness for us that I take full responsibility for. We have the physical skills it takes to beat these teams that are 'supposed' to beat us, but we lack the mental skills and confidence to compete every point in these games," added Kraft.
Leave a Comment
About the Contributor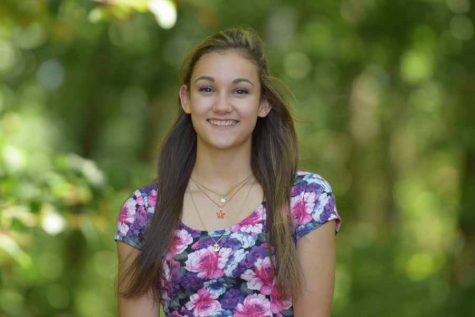 Emily Fusco, Social Media Director
Social Media Director Emily Fusco is a new addition to the Eagle Eye staff. She chose to join Eagle Eye so she could take photos at sporting events and...