Tyrone students raise money to help Huntingdon Salvation Army
YAN will collect donations in the high school lobby each morning and at all lunch periods this week.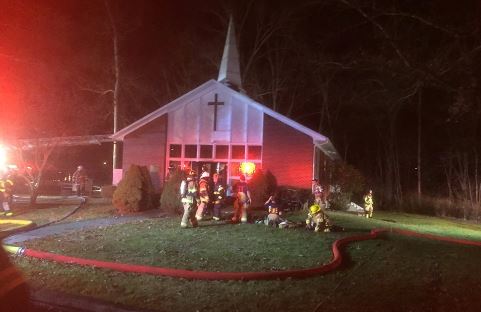 A fire at the Salvation Army Church in Huntingdon on Saturday destroyed or damaged Christmas toys and clothes meant for over 200 needy area families.
The fire occurred just days before the donations were to be distributed to local families.
When students from the Tyrone Youth Action Network (YAN) Club at Tyrone High School heard about the fire, they immediately asked what they could do to help.
"Freshman YAN member Kristen Johnson first came to me with the idea that we should do something to help," said YAN Club co-adviser Cummins McNitt.
Tyrone High School officials got touch with the Salvation Army.  They said that they are doing well with toy collection, but have many other specific requests that still need to be addressed.
Salvation Army officials told Tyrone High School that the best way for the Tyrone student body to help would be through cash donations. The money will be used to purchase specific items to meet the needs of each individual family.
The Salvation Army helps the poor, as well as people displaced because of fires, floods and other catastrophes. The holiday season is one of their busiest of the year so the need is especially great right now.
YAN will collect donations in the high school lobby each morning and at all lunch periods this week.
Students and staff can also drop off donations to either of the YAN advisors, Mr. McNitt or Mrs. Redinger.
Dean of Students Luke Rhoades will deliver the donations to the Huntingdon Salvation Army on Friday, December 18th.
The Tyrone boys and girls basketball teams will play Huntingdon on Wednesday.  The girls play at Tyrone and the boys travel to Huntingdon.
"We might be rivals on the court, but we're still neighbors and want to help out," said senior basketball player Finnley Christine.
What better Christmas gift can you give than helping a neighbor in need?
Please consider making a cash donation this week to help our neighbors in Huntingdon.
View Comments (1)
About the Contributor
Carly Crofcheck, Social Media Director
My name's Carly Crofcheck. I've been in the Tyrone Eagle Eye for four years and I'm a Senior at TAHS. Last year I was the Editor in Chief, this year...