Tyrone shares 'sixth sense' experiences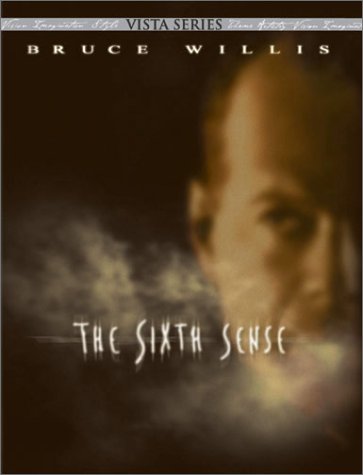 One's common knowledge may suggest that one has only five senses: sight, touch, hearing, smelling, and taste. But did you know it is also believed that you have a sixth sense as well?
The sixth sense is something that has been explained to allow one to have premonitions of what may happen in the future. It's that gut feeling of "I shouldn't be here."
I asked students and community members around Tyrone to find out what sixth senses people have had throughout the area. Here are their stories:
Don and Patti Gordon
Don and Patti Gordon are my grandparents, and their son, my uncle, has Downs Syndrome. When he was 25, he had his first Sixth Sense experience:
"When Pete was about 25, he had a Shetland sheepdog named Hawkeye. We were… in the kitchen before going up to bed and Pete went over to Hawkeye and gave him a big kiss and said, "Hawkeye, you're going to heaven." I thought that was kind of weird, but didn't think much about it. The dogs slept in fuzzy beanbag chairs in the laundry room.
We all went to bed… In the morning I came downstairs and opened the laundry room door. There was Hawkeye…dead. We wrapped him in a blanket and put him outside where it was cold until Grandpa got home and dug his grave. Hawkeye had been fine the day before. Not sick or anything. Strange how Pete had that premonition"
Samantha Johnson
Samantha Johnson, a junior at Tyrone, also had a Sixth Sense experience. She told me a story about her kitten, Winslow.
"In the morning, [Winslow] wasn't happy. I picked him up and just knew it was going to be the last time I'd see him," said Johnson.
Later that day, Samantha was told that Winslow had died of Pneumonia.
Brandon McClosky
Brandon McClosky is also a junior at Tyrone. He had a Sixth Sense experience before his grandma's death.
"I was at home sleeping, and I imagined I was drowning," said McClosky, "Then, the next day, I found out my grandma had died from drowning because she had blood in her lungs and her airways closed up."
Karah Kaltenbaugh- My Own Personal 6th Sense Story
I too had a Sixth Sense experience, not too long ago.
It was in January, 2014.
I had to wake up at 3:00AM to catch a 6:30AM plane to Colorado, where we'd be revisiting the state where we lived for 7 months and skiing/snowboarding at Winter Park. I knew from the moment I woke up, I wasn't supposed to be on that plane. But at a small regional airport in Dubois, Pennsylvania I boarded the plane anyway, my stomach turned up in knots and feeling uneasy.
I remember looking to my mom and saying, "I feel like something bad is going to happen on this plane. I woke up and felt like we shouldn't be here. Do you ever feel like that?" She shook her head, probably thinking her daughter was crazy. The plane took off and about 30 minutes later landed safely at a very small airport in the middle of nowhere. This plane we were on was very small and there were only 6 of us on it. It was so small you could see the pilot in their cockpits from your seat. The day was cold, in the negatives.
We prepared to take off from the small, Middle of Nowhere Airport, and we stopped in the middle of the runway. The brakes had frozen. The pilot kept working at the brakes and eventually got them unstuck again, and as we prepared for take-off a second time, the brakes once again, froze. After several minutes and several attempts, the pilot decided to call of the flight very last minute and place us on another flight after they could get an airplane to the airport. We had to wait several hours. Had he not made that last minute call, the plane would not have been able to land at the next airport in Cleveland, Ohio because the brakes would have been frozen shut and would have resulted in a plane crash. 
Leave a Comment
About the Contributor
Karah Kaltenbaugh, Staff Photographer
Karah is a Junior at TAHS. She runs track, goes snowboarding, loves to write, and her biggest passion is photography. She loves taking pictures of macros and...