Tyrone native pursues country music career in Nashville
Gold's latest song pays homage to his hometown.
Tyrone knows him as Robbi Dick, but the country music world is getting to know him as Jaysen Gold.
The 2004 Tyrone High School graduate is actively pursing his childhood dream to make it big in the country music capital of the world: Nashville, Tennessee. 
"From the age of five, I knew I wanted to be a country music performer.  Everything that I've done since then has been to pursue that dream," said Gold. "The first song I remember hearing was Alabama's Roll On.  We used to have a tall entertainment center in our dining room that had big loud speakers, and my mother used to just play that song like crazy.  When I got a little older, we had the Nashville Network and I would watch them perform.  The first time I saw Randy Owen dance around and sing in the microphone, I knew that's what I wanted to do," said Gold.
"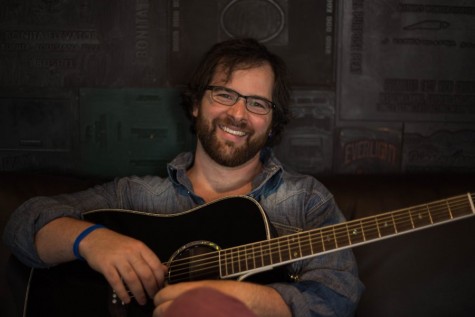 From the age of five, I knew I wanted to be a country music performer. Everything that I've done since then has been to pursue that dream
— Jaysen Gold
Gold's first experience singing to an audience was at the the Church of the Good Shepard in Tyrone. "I used to sing every chance I could at church," said Gold. "People kept asking me back and complimenting my work on stage, which was very helpful in those formative years."
Gold got his first big taste of the stage at Tyrone High School with former choral director Cathy Young. "My senior year we put on The Wiz, I got to play the lead" said Gold, "That whole experience was awesome, I don't know what Mrs. Young's budget was, but it felt like we were on Broadway. The audience reaction was amazing."
After high school Gold went to Penn State and graduated in 2008 with a degree in broadcast journalism.  He became an on-air personality for local country music radio station Froggy 101 under the name Swampy, and later on Magic 99 as Preston Change-O, while pursuing his musical career on the side.
But in 2012, Gold decided that in order to make his dream a reality he would have to leave central Pennsylvania.
"If you want to surf, you have to go the ocean," said Gold of his move to Nashville. "The only difference is, in Tyrone there are about four or five serious surfers, in Nashville there are thousands.  So right now I'm really learning how to set myself apart from the rest."
After changing his name to Jaysen Gold he began his career in Nashville the way many aspiring artists do, by playing open mic nights at various venues. 
At first the move wasn't easy for Gold, who was torn between the love for his family and hometown and the desire to achieve his dream. "Everything I knew up to 2012 was in central Pennsylvania.  Probably the thing I missed the most when I first moved here was the ability to just drive to Dad's house to sit on the porch and just talk about life with him, or the ability to drive up to my mom's house in Altoona and enjoy her homemade dinners," said Gold.
His experiences growing up in central Pennsylvania was the inspiration for his latest release, a homage to his hometown, titled Tyrone.
The song was inspired both by the Tyrone community and one of his favorite Alabama songs. "I've always loved the song Ole Baugh Road from the Alabama album Southern Star. Randy Owen wrote that song about the street he grew up on, and he made that song so universal that you felt like you also grew up on Ole Baugh Road," said Gold, "Everybody, so the songs goes, has an Ole Baugh Road in his or her life. I tried to do the same with Tyrone. I wanted everybody to feel like they had a Tyrone in their life. It's my hope that somebody can sit down and listen to the song and say to themselves, 'yeah I grew up in a place like that.'"
Some of Gold's fondest memories are of childhood in Tyrone, and that influence can be clearly heard in the song. In Tyrone, Gold mentions several local landmarks including the paper mill, Grazierville Bridge, Church of the Good Shepard and Gray Memorial Field.
"Every Friday during football season, my friends and I would go to [Gray Field] and walk around, then we'd go to Megan Molnar's house for a bonfire.  Lots of romances were kindled by those fires, and lots of laughs were had."
Gold also gives a lyrical shout out to two iconic Tyrone local foods, East End hoagies and Jean-O's pizza.  And any Tyrone alumni of the past 35 years will surely understand the line,"We learned our English from the same Merry Man our parents did," a reference to beloved and now retired Tyrone High School English teacher Richard Merryman.
"Every single family member that I'm close to still lives in Pennsylvania.  It was scary moving, but it was a leap of faith I had to take," said Gold, "I had a long talk with my mom, dad, and Jesus about it before I left. Mom and Dad said that they would miss me, but that's what cell phones are for."
"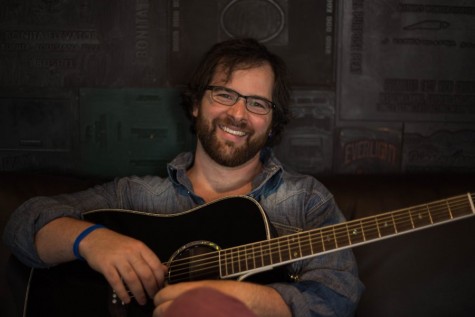 Every single family member that I'm close to still lives in Pennsylvania. It was scary moving, but it was a leap of faith I had to take
— Jaysen Gold
According to Gold, growing up in Tyrone gave him the support needed to pursue his dream. Much of that support came from his father, long time Tyrone High School resource officer Robert "Bub" Dick.
"My son sang all the time when he was younger. He was always into music," said Dick, who has always supported his son's ambition. "He has a nice voice and a personality to match." 
In 2013, Gold married his wife Hillary, who he met in Nashville. To support his family while he chases fame, Gold went back to school and earned a master's degree in elementary education from Middle Tennessee State University.  "I knew that if I wanted to pursue music, I needed a job to put food on the table," said Gold.
Gold currently teaches sixth grade English and journalism in Shelbyville, Tennessee. Some of Gold's biggest fans are his students, who regularly encourage him to pursue his musical career and offer input on his new songs. 
In his teaching career, Gold tries to bring the same experience in his classroom that his teachers in Tyrone brought to theirs.
"I would hope my teaching is a cross between what you would see in the classrooms of Mrs. Cannistraci, Mr. Cammarata, Mr. Everhart, and Mr. Albright (who has since retired)," said Gold, "Those are the teachers that really inspired me to become a teacher myself."
"He is a great outgoing person with a lot of talent.  I'm sure that comes through whether he's on stage or in front of the classroom," said Tyrone high school teacher Todd Cammarata,"the two places aren't really as different as you would think."
Gold has several upcoming shows and hopes to be signed to either a recording contract or publishing deal soon. Check out some of his original music on his YouTube Channel, including Tyrone and his current favorite original song, Lost At Sea.
While Gold hasn't been back to central Pennsylvania to perform is quite some time, he hopes to make a grand return someday.
"My dream is to be big enough someday that the folks at the Bryce Jordan Center ask me to do show," said Gold.
View Comments (2)