Tyrone Lady Eagles Volleyball Make History at Central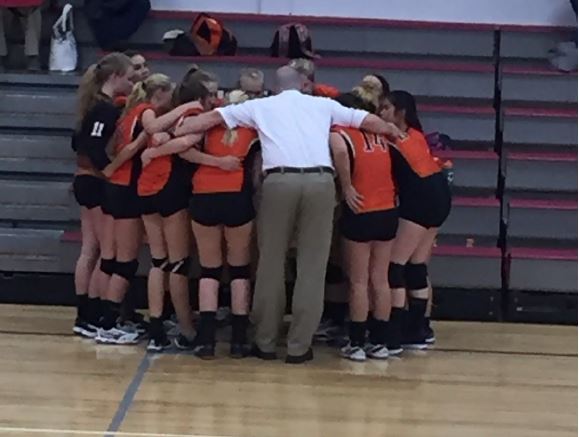 Hang on for a minute...we're trying to find some more stories you might like.
Tyrone made history as they took down the Dragons at Central High School for the first time in program history.
The Eagles won 3-2 in a grueling battle. The winning sets were 25-21 first set, 25-17 third set, and 16-14 fifth set. The team relied heavily on successful hits. They also stayed on their toes in receiving serves, leading to many digs on the defensive side.
Junior Lea Crofcheck led the team with 23 service points overall and 4 aces. Senior Shaniah Lowery with 9 and Junior Torrie Foy with 7, fought for more service points for the team. Foy also had 2 aces within her 7 service points.
Assisting Seniors Alexis Cannistraci and Maddie Veit with 7 kills, Lea Crofcheck had 25 assists. Senior Shaniah Lowery was not far behind with 6 kills. The team stood strong on offense resulting in an overall 20 kills within the 5 sets.
Foy pushed for 13 digs within the game. Cannistraci had 6 digs and Junior Emily Fusco and Veit compiled 4 digs in order to increase points for defense. With a total of 27 digs, Tyrone stayed consistent enough to finish off the game.
Taking out the dragon's offense, Sophomore Kristen Johnson and Crofcheck each blocked 3 of their kills. Lowery took out another kill.
On the other hand, Central just couldn't get it done.
"They weren't as offensive as we were as a team," said Sophomore Kristen Johnson. Central sent multiple serves into the net, and that helped Tyrone on the defensive side.
"The offense of the outside was lacking, but the middle and right side was solid," added freshman Ebone Rice.
The same week, the girls played Bald Eagle and lost 0-3.