Tyrone High School Art Show Returns this Friday
The Tyrone High School Art Show is back!
After being canceled for the past two school years due to COVID, the 21st Annual Tyrone Art Show will return this Friday, April 22 from 1-4 PM, with the awards ceremony at 2:15.
All TAHS students and members of the public are invited to attend, said TAHS art teacher Eric Feather.
Tyrone students haven't had the opportunity to showcase their work in person for two years and they have been working all year to prepare for the show.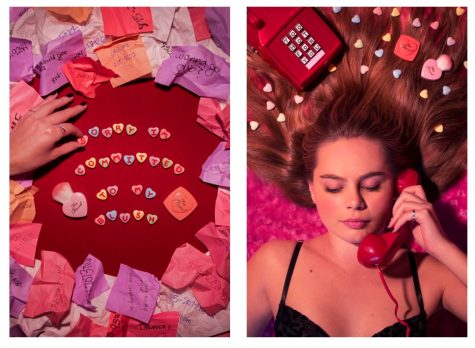 Each art class student is eligible to select up to three pieces of their work to be judged. With between 100 and 150 entries, the show this year is expected to be an exciting one.
Each year Mr. Feather invites an experienced local artist to serve as the juror, or judge, for the event.
This year's juror is no stranger to Tyrone High School.
Juror Scotti Everhart is a TAHS Class of 2018 graduate, and a current senior at Penn State majoring in graphic design.
On her website, Everhart describes herself as "a bit of a metalhead with a passion for good food, Netflix, and all things design."
Everhart's passion for design, photography, advertising, and image-making began at a young age and has developed at Penn State, where she has excelled in both traditional illustration and painting as well as digital design, photography, and art skills.
While in high school, Everhart was a three-time Tyrone Art Show winner and has earned national and international awards for her designs as a student at Penn State.
To see examples of her work, visit Everhart's website by clicking HERE.
Prizes at the Art Show will be awarded to the top five works in the following categories:
First place overall will receive a $100 cash prize. Second place receives $80. The third will be awarded $60. Fourth $40 and fifth place will be awarded $20.
Another $100 award will be given for creativity and for the top senior piece.
Other awards that will be recognized are the eight merit awards. They will be given to two students from each grade.
Leave a Comment
About the Contributor
Alivia Anderson, staff writer
Alivia Anderson is in her freshman year at Tyrone Area High School. This is her first year on the Eagle Eye staff. Alivia spends the majority of her free...