Tyrone grapplers beat BEA for first time in 30 years
The last time the Tyrone Golden Eagles beat Bald Eagle on the wrestling mat Ferris Bueller's Day Off graced the silver screen and Lionel Richie topped the charts.
But it was Back to the Future Tuesday night when the Tyrone grapplers recorded their first victory against Bald Eagle Area since 1986.
The 33-32 win was also the Golden Eagles first victory of the season.
"
I'm glad we came away with a win. The team needed it
— Head Coach Mike Cherry
"I'm glad we came away with a win," said head coach Mike Cherry, "the team needed it."
At 106 junior Mikey Cherry won a 4-2 division over Bald Eagle's Garret Giedroc with two takedowns and a nearfall. Mikey has also been out for the majority of the season do to a concussion.
"It went okay, I was a little nervous about coming back. It was a nice win [for the team] and hopefully we can keep doing it," said Mikey Cherry.
Junior Devon Brown at 120 won a 9-5 division over Bald Eagle's Clayton Geidroc with two takedowns, a nearfall, reversal of two, and an escape.
Seniors Ricky Reader and Erick Ixtepan won by forfeit at 195 and 180.
"I hope this win brings them to practice with a lot of energy and confidence," said coach Cherry.
At 132 senior Aaron Lewis pinned Seth Basalla at 1:20.
"I was glad I kicked butt, and it was about time we got our first win," said Lewis.
Steve Colyer at 220 pinned Bald Eagle's Corey Thompson at 1:04.
Senior Phoenix Farias at 170 won his match 9-2 with a nearfall of two and three, and two take downs.
"I felt good pretty good about my match, but I wanted to throw up afterwards," said Farias, "teams wins are hard to come by in varsity, but a win feels good."
At 145 Sage Dixon lost his match 0-3 and at 126 sophomore Jamal Hicks lost his match 21-4.
Sophomores Duan Hann at 285 and Derrick Harris at 138 lost by fall. At 152 senior Lance Loose also lost by fall at :30.
"I thought we could have wrestled much better than what we did," said coach Cherry, "We have kids wrestling too conservative, they just aren't opening up. Some of it is confidence, other kids just need to get healthy and work on their conditioning."
BOX SCORES:
160-Irvin, BEA, won by forfeit;
170-Farias, T, dec. Hockenberry, 9-2;
182-Ixtepan, T, won by forfeit;
195-Reader, T, won by forfeit;
220-Colyer, T, pinned Thompson, 1:04;
285-Fye, BEA, pinned Hann, :24;
106-Cherry, T, dec. Giedroc, 4-2.
113-No match;
120-Brown, T, dec. Giedroc, 9-5;
126-Rigg, BEA, tech. fall Hicks, 21-4;
132-Lewis, T, pinned Basalla, 1:20;
138-Koleno, BEA, pinned Harris, 1:04;
145-Bainey, BEA, dec. Dixon, 3-0;
152-Crestani, BEA, pinned Loose, :30.
Leave a Comment
About the Contributors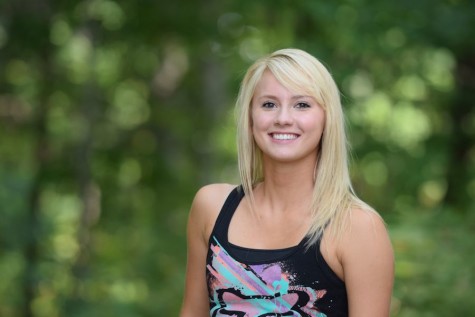 Carly Crofcheck, Social Media Director
My name's Carly Crofcheck. I've been in the Tyrone Eagle Eye for four years and I'm a Senior at TAHS. Last year I was the Editor in Chief, this year...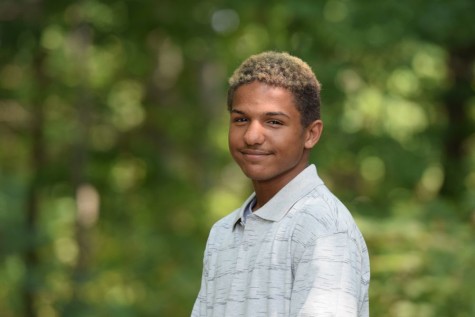 Jamal Hicks, staff writer 10
Hello world! My name is Jamal William Hicks. I am 15 years old. This is my first year as a staff member of the Tyrone Eagle Eye News. I am happy to be...