Tyrone English Teacher and Cyber School Coordinator Set to Retire
Tyrone High School Cyber Academy Coordinator, English, and public speaking teacher Rebecca Barlett is set to retire at the conclusion of this school year after 17 years of service at Tyrone Area High School.
"
Miss Barlett has always been a teacher willing to go above and beyond to help her students
— Superintendent Leslie Estep
Since Barlett began teaching at Tyrone High School in 2005 she has worn many hats: she has taught English classes at several grade levels, a public speaking class, and English as a second language (ESL) to students in the middle and high school.
She also currently serves as the district cyber school coordinator and is the president of the Tyrone chapter of the Pennsylvania State Education Association, the union representing teachers at TASD.
Before becoming a teacher, Bartlett had several previous careers. She was a restaurant manager, and after earning a Masters in Human Resources and Labor Relations she also worked as a legal assistant.
Barlett says she has enjoyed teaching the most because it is always a rewarding experience.
"I enjoy watching a new concept 'click' for a student," said Barlett.
Bartlett earned her teaching certification through Wilson College and did her student teaching at Susquenita High School near Harrisburg, before coming to Tyrone.
"Miss Barlett has always been a teacher willing to go above and beyond to help her students," said Tyrone High School Superintendent Leslie Estep.
Barlett has worked with countless students in many different settings, and they have impacted her in many ways over the years.
"I can't thank them enough for enriching my life," said Barlett.
"
I never said I was going to work. I always said I am going to school
— Rebecca Barlett
Of all the classes she's taught over the years, Bartlett said she enjoyed teaching her dual enrollment public speaking class the most.
She always strived to make the class an enjoyable learning experience for the students, despite most students' inherent fear of public speaking.
"I had her public speaking class last semester and it was fun and really helped to improve my confidence with public speaking," said current Tyrone junior Makenzie Hyde.
Bartlett said that she also misses teaching ESL, which she used to do full time.
Even though she is eager to start this new chapter in her life, she will miss the relationships she has developed with students and colleagues.
"I never said I was going to work. I always said I am going to school," said Barlett.
She definitely won't miss the paperwork though. Barlett decided it was time to retire after the paperwork and many responsibilities of the job started to feel overwhelming.
Barlett is looking forward to the freedom that comes with retirement and is excited to be able to travel whenever she wants to.
Leave a Comment
About the Contributors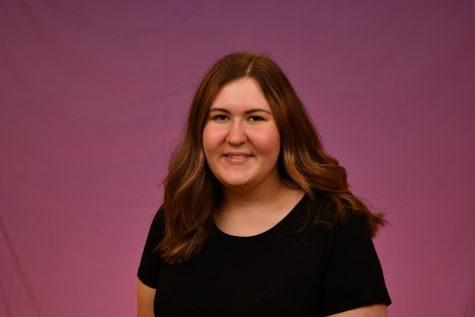 Riley Lawson, Staff Writer
Hello! Riley Lawson is a Senior this year; this is also her third year in Eagle Eye as a staff writer. After high school, Riley plans to go to college...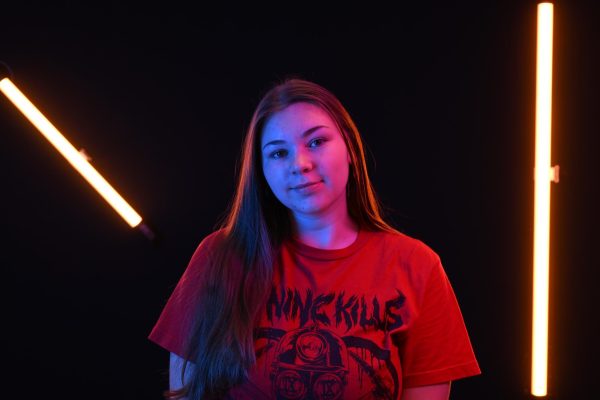 Fabria Brower, Staff Writer
Fabria typically publishes the Teacher Of The Week articles here at Tyrone, but outside of her life in the Eagle Eye room, she enjoys spending time out...