Tyrone CTE Students Excel on National Career Test
Tyrone Area High School Career and Technical Education (CTE) students excelled on the National Occupational Competency Testing Institute (NOCTI). Of the 38 Tyrone students that took a NOCTI  exam, twenty-six received an advanced rating, five received a competent rating and seven earned a basic rating. No Tyrone students failed their NOCTI exam.
This test delivers a series of ratings or standardized tests for students that are studying career and technical programs in high schools and technical colleges.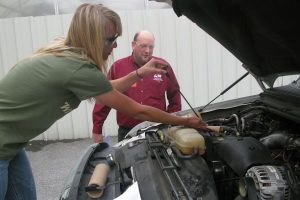 The NOCTI exams normally take about three hours. The week following the written exam, proctors from the industry conducted the hands-on testing at TAHS. These last anywhere from three to four hours.
The following students completed NOCTI tests in their designated areas:
Accounting: MacKenzie Eaken, Kaleb Hensley, Sean Isenberg, Marissa Sprankle, and Ashley Watters
Carpentry: Nicholas Bonsell, Matthew Brenneman, Zane Hertzler, Shannon Julian, Cullen Raftery, and Wyatt Yazzie
Health Occupations: Brooke Cox, Amber Gill, Storm Loudenslager, Victoria Marshall, Brittney Minnich, and Kacey Poorman
Metals and Manufacturing: Jack Ashcroft, John Chronister, Tristan Day, Draven Fisher, William Lash, Steven Lucas, Derek Moore, Andrew Tyler, Eric Walk, and Matthew Wilson
Production Agriculture: Alexis Brode, Elizabeth Conrad, Carly Crofcheck, Brandon Decker, Baylee DelBaggio, Dakota Fink, Katrina Hagenbuch, Larry Kobuck, and Emily Long
Workplace Readiness: Lance Brown and Jeffrey McNelis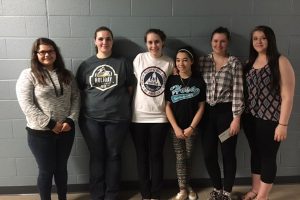 Career and Technical Education (CTE), used to be called vocational education. These types of programs prepare students for jobs in today's economy. In addition to traditional, but still in-demand trades, such as plumbing, welding, and agriculture, CTE programs now include such fields as health-related technologies, computer systems networking, game design, and culinary arts.
Typically, students spend 1,080 hours of learning time in their specialties. Classes are taught by teachers with experience in the field, and students also may get part of their training through industry internships and apprenticeships. Successful CTE students can graduate high school with certifications and contacts that can lead directly to employment.
But do not be fooled, CTE programs also prepare students for college. All CTE students take academic coursework. Matter of fact, the studies show that CTE students graduate at higher rates than students not in CTE. Most career areas require at least some post-secondary training at either tech schools or colleges/universities.
Tyrone Area High School students have the ability to enroll in CTE programs which are offered at the high school.  These include Agricultural, Metals and Manufacturing, Carpentry, Accounting, Health Occupations and Workplace Readiness.