Tyrone Cheerleading Starts 2017 Competition Season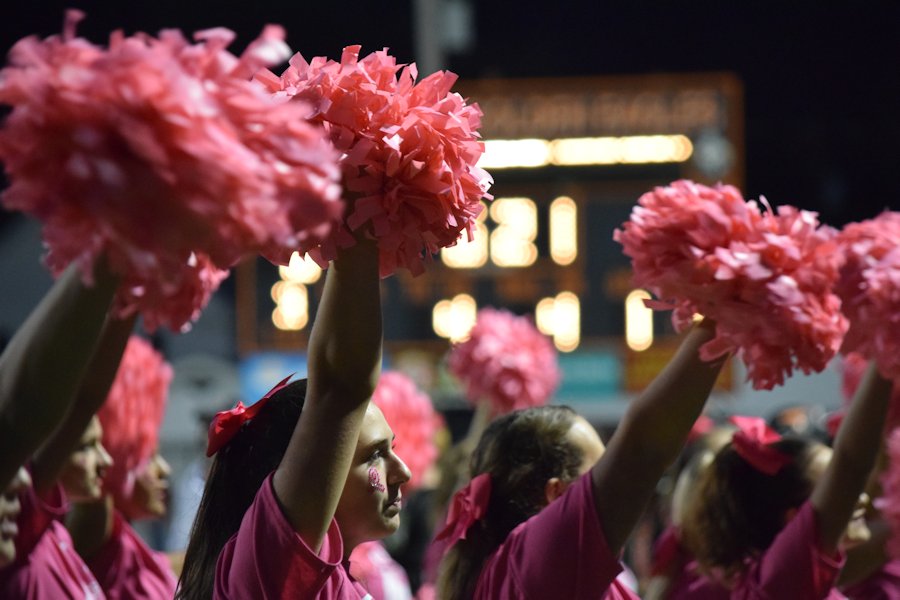 Tyrone Area Cheerleaders began practices for the 2017 competition season last week. The team is undergoing many new changes in hopes to improve from last season. The cheerleaders will have a new choreographer this season opting for hip hop style dance, a big change from the dance routines of recent years.
"Our choreographer for last years routines were basic. Too easy, and we lost points because there was no difficulty. We needed more of a challenge," said junior Captain Jayde LaRosa.
"
We are growing and getting better as a team. We have lots of goals for this competition season,"
— Laura Gunter
The Tyrone cheerleaders have been competing for seven years and have only made it to states once, in 2015-2016. The cheerleaders goal is to reach states again this season.
"Every girl works harder and harder at each and every practice because we want our stunts to go up. We want to accomplish things this year," said senior captain Laura Gunter.
The cheerleaders also have been working on stunting that has a higher difficulty level. Their new practice mats allows them to practice more difficult stunts safely and regularly. Their main focus through practices at this point has been improving and refining their routine.
"We are growing and getting better as a team. We have lots of goals for this competition season," said Gunter.
The girls have been participating in team bonding such as going out to eat after football games, having jump-offs, and getting ready at each other's houses before events. Over the summer the squad attended a UCA stunt camp, where they learned new pyramids and more advanced stunts. The team hopes to utilize these new skills in their routine this season.
"This year is a unique squad. We're overcoming challenges and learning many new things. We're in it to win it," LaRosa said.
About the Writers
Kaitlyn Plummer, Staff Writer
Hi, I'm Kaitlyn Plummer and I am a tenth grader here at TAHS. This is my first year in the Tyrone Eagle Eye . In addition to Eagle Eye, I am also apart...
Paige Hunter, Staff Writer
Hi friends :) my name is Paige Hunter. I'm an 11th grade Tyrone Cheerleader who loves books, jeans, makeup, horses, rain and Flamin' Hot Cheetos. I always...