The Look Ahead: Penns Valley
The Tyrone Golden Eagles are coming off of a huge win against Clearfield, and need to keep the momentum going against a good Penns Valley team. Penns Valley is 5-2 on the year, only losing to Bald Eagle and Clearfield.
Penns Valley is much smaller than most other teams the Eagles have faced this year, but that means they have a lot of speed on their roster.
On the ground, they run a rare Wing-T formation which leaves extra players in the backfield. Out of this, the Rams run a lot of traps and buck sweeps pulling both guards.
Penns Valley's leading running back, Ty Watson, is coming off a 6 carry 160-yard game with 3 touchdowns against Conemaugh Valley so the Eagles need to stop him before he heats up.
The Eagles have stopped strong ground games before, but this type of play can call out mistakes on the line.
Penns Valley likes to air the ball out too, with Junior quarterback Jackson Romig throwing for 1040 yards on the year and 12 touchdowns through the air.
The Eagle defense will need to focus on the quick passing game. The Rams like to get the ball out fast throwing a lot of slants over the middle of the field.
On the offensive side of the ball, the Eagles have picked it up. They accumulated 257 yards against a very good Clearfield defense after putting up terrible numbers the week before.
Kolten Miller was the standout through the air last week, with 6 receptions for 53 yards and a touchdown.
Eagle QB, Ashton Walk, spread the ball around last week too with 8 different receivers getting receptions, 5 of which had 25 yards or more.
The Eagles need to keep the offense moving traveling to Penns Valley, and shut down their air attack on defense.
In all of Penns Valley's wins, they've let up at least one score, meaning their defense can be scored on
The game's set to kick off at 7 pm at the Penns Valley Area Stadium.
Leave a Comment
About the Writer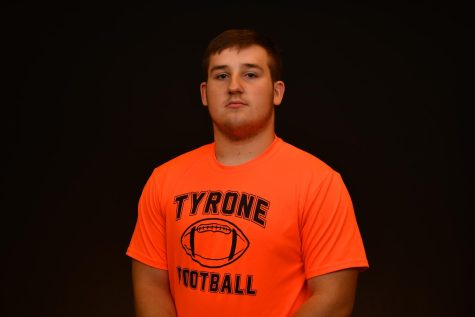 Dylon Brower, Staff Writer
Dylon Brower is a senior in his third year of Eagle Eye who enjoys giving an inside view into the locker rooms of the sports he plays. Dylon is someone...