The Look Ahead: Clearfield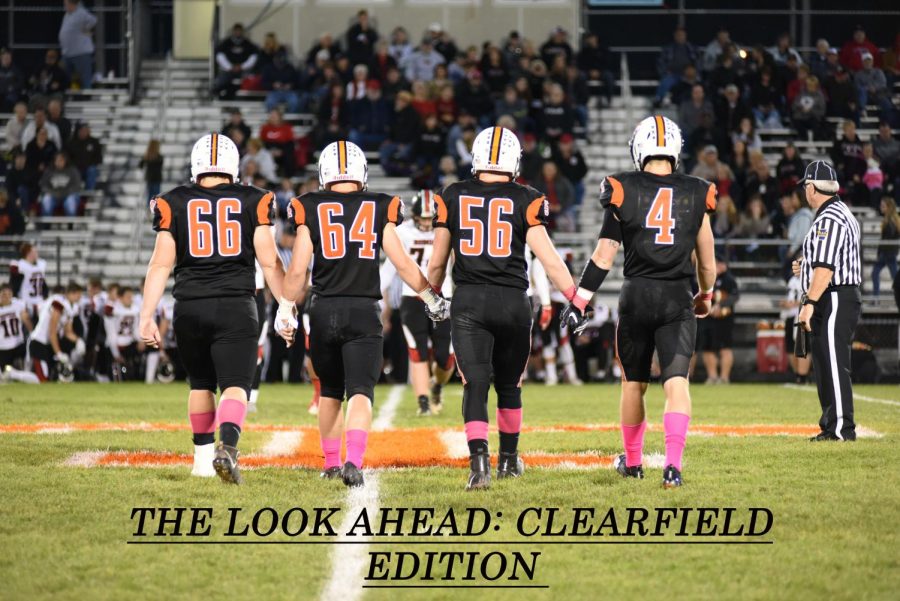 The 2-4 Golden Eagles travel to Clearfield tomorrow to take on the 5-1 Bison.
"This is a good team and we need to go into this game with emotion and play physical football," said Tyrone senior OL/DL Kaleb Snook.
Being a Mountain League opponent, Clearfield and Tyrone have had several common opponents this season. Based on those common opponents, Tyrone will have to step up its game this week to pull off an upset win.
Like the Golden Eagles, the Bison played Central close, beating them 24-21. Tyrone also played Central close, but lost on a controversial last second drive. Most worrisome for the Eagles though is the close game Clearfield played against Bellefonte, losing 28-19. Bellefonte, on the other hand, took care of Tyrone easily 58-10.
"
"This is a good team and we need to go into this game with emotion and play physical football," senior OL/DL Kaleb Snook."
— Kaleb Snook
Clearfield does not have a big line other than one player. Their line is much smaller compared to the last several opponents Tyrone has played. They like to use their 290 pound standout guard  to pull and trap the opposing defensive linemen and linebackers. Because of their line lacking in size, they like to run the ball outside the box and use their team speed to beat defenses to the corners.
Looking at the stats they are a run heavy team. They average 5 yards a carry and 200 rushing yards per game. Expect to see Clearfield try and run the ball against Tyrone.
Their running backs are very small in size,  but they make up for that size by going hard every play. They are about the same size if not smaller than Tyrone's running backs.
However, they are not a one dimensional team and can be very dangerous through the air.
They mainly rely on junior wide receiver Jake Lezzer to make big plays happen. They like to throw the ball deep to Lezzer to let him go up and get it.
They use their receivers to get them the yards that they need to get the ball own the field. They are not targeted very often, but when they are they gain a good amount of yardage per reception. They are averaging about 16.5 yards per completion and a very respectable 217 receiving yards per game. So the Golden Eagles will not be able to simply key on the run against the Bison.
The Bison had been on a five game winning streak until last week, so they will most likely be fired up and ready to win again.
Tyrone will need to win the key points of the game to beat this good Clearfield team. Tyrone need to come out the gates fired up ready for a tough game and play with emotion.
About the Writer
Cameron Brandt, Staff Writer
Hello, my name is Cameron Brandt. I am currently a senior for the 2019-2020 school year. This is my first year as a member of the Eagle Eye staff. This...