The Look Ahead: Clearfield Bison
Tyrone is coming off their first loss of the season and is coming into another challenging game against the Clearfield Bison. Tyrone will travel this week to the 5-1 Bison with an important game for the conference.
Tyrone is 3-1 in the Mountain League, while Clearfield is 4-0. If Tyrone wants to win the conference, then they need to win the upcoming game.
Tyrone is still having offensive troubles, only getting 159 total yards last week. Tyrone rushed 38 times, and only got 48 yards on the ground.
The offense through the air wasn't much better, only getting 111 yards. Tyrone's only score of the game came from a pass, however.
Clearfield's offense goes through their linemen more than the skill players. Clearfield is a rush-oriented offense, with 1169 rushing yards and 15 touchdowns on the season so far.
Clearfield's line is very big, and their game plan is simple. Run the ball down your throat. Clearfield's key offensive lineman is Zachary Billotte, a 6 '6 315 pound lineman, who is listed at right guard. At left tackle and defensive end, the Bison have Isaac Samsel, another key lineman who is short and stocky, but very fast off the ball.
The trend this year with the offensive line continues with the game being decided by them.
Tyrone has seen a run-heavy team already this year, playing Bellwood and holding them to only 85 yards on the ground, but that was 6 weeks ago.
Currently, Tyrone had their first lapse of the season on defense, giving up 289 offensive yards, and 4 touchdowns. 178 of those yards were through the air, while the rest came on the ground.
The defense also had trouble getting pressure on Bald Eagle's quarterback, with him getting many clean pockets the whole night.
Hopefully, Tyrone can fix that this week, but with the run-focused Bison, pass sets are few and far between.
Tyrone has also been dealing with the injury bug, with junior corner and running back Brady Ronan out the past few weeks, and senior linebacker and tight end Joshua Patterson out for the previous game. Both players are set to come back this Friday, although their roles will be limited.
The game is set to kick off at Bison Stadium at 7 pm.
Leave a Comment
About the Contributors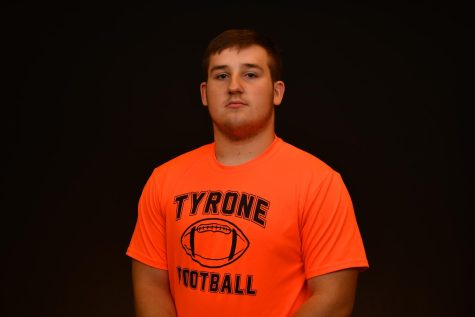 Dylon Brower, Staff Writer
Dylon Brower is a senior in his third year of Eagle Eye who enjoys giving an inside view into the locker rooms of the sports he plays. Dylon is someone...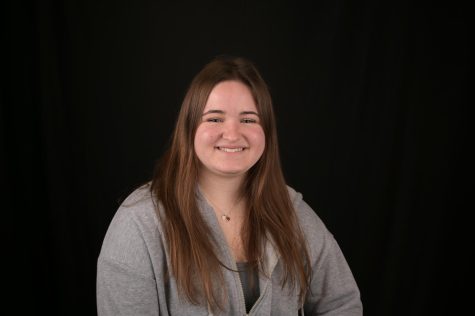 Ellie Oakes, Editor in Chief
Ellie Oakes is in her third & final year as a member of the renowned Eagle Eye News staff. As a senior, she is hoping to make her last year of high...