The Look Ahead: Bellefonte
The Golden Eagles are 3-0, coming off their second shutout in a row against PO, and hope to stay perfect with another home game this week against the Bellefonte Red Raiders.
The Raiders are a team headed in the other direction at 0-3, taking a rough 48-0 loss to Bald Eagle Area last week, and a hard-fought 34-20 loss to Penns Valley the week before.
It seems like a running trend this year is Tyrone having to face a strong line. Iron sharpens iron, however, because Tyrone's offensive line has also improved by a reasonable margin from last year.
While Bellefonte's emphasis is on the run, they are also not afraid to air the ball. Quarterback Trevor Johnson will try to connect with their top wideout Logan Williams through the air.
Tyrone's defensive backs have been on a roll when tested, with Colton Veres and A.J. Coleman both getting interceptions last week, and Dravyn Crowell having an 85-yard pick-6 the week before.
The Tyrone offense took a big hit last week as starting running back Brady Ronan is confirmed to be out for a few weeks due to injury. Ronan is also Tyrone's premier cornerback so the defense will also have to step up in his absence.
The good news is that Kolten Miller took a step forward and rushed for over 100 yards on 14 carries, but missed out on the scoring column.
Veres stepped up on the other side of the ball with his interception and hopes to keep the good things going.
Ross Gampe will also be looking for another all-star performance after being limited to only 2 catches for 36 yards.
Gampe and the defensive line will have to stop Jamal Saunders who hasn't had an outstanding stat line.
Gampe will look to put up numbers rushing the quarterback as well, evading a sack in the first three games.
Tyrone will kick off at Gray Memorial Field at 7 pm on Friday, September 16th.
Leave a Comment
About the Contributors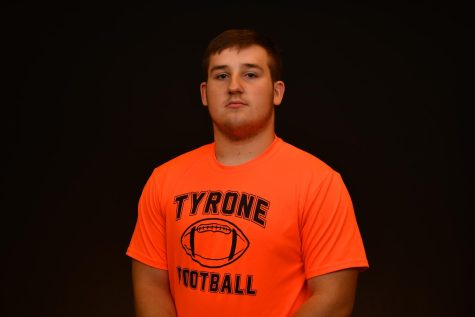 Dylon Brower, Staff Writer
Dylon Brower is a senior in his third year of Eagle Eye who enjoys giving an inside view into the locker rooms of the sports he plays. Dylon is someone...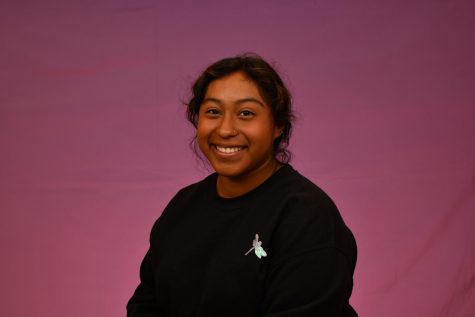 Ashlynn McKinney, Photo Editor
Hello, this is Ashlynn! She is a senior and this is her third and final year in Eagle Eye. She is very involved in her school community; she is an officer...