Tennis Takes First Loss of the Season to Altoona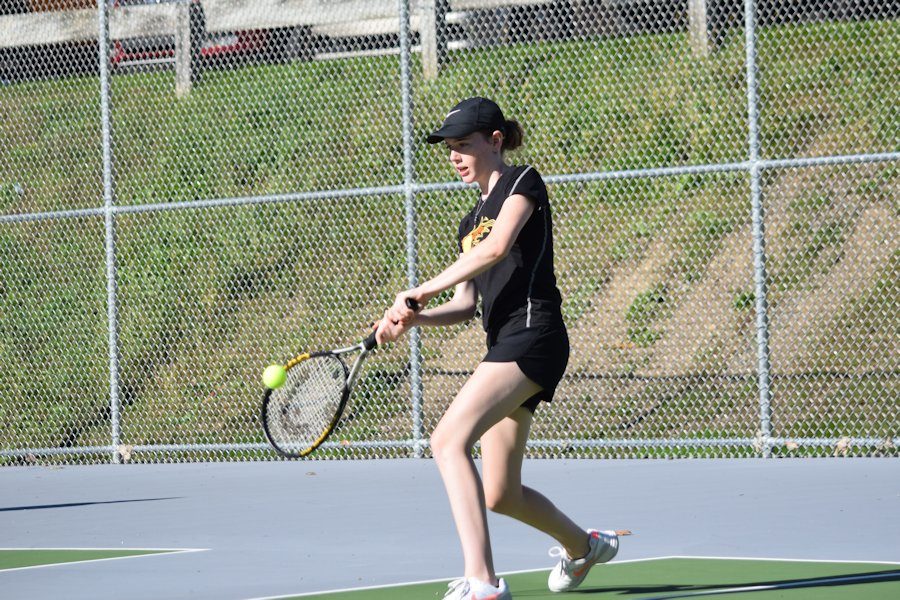 The Tyrone Lady tennis team struggled against the tough, AAA Altoona team on Wednesday, Sep. 19th.  Tyrone lost the match 5-2. Their record shifts to 6-1 due to the loss.
Singles:
#1) Alese Rinker (A) def. Winnie Grot (T) 7-6(7-5), 6-3.
#2) Eve Hogan (A) def. Ava McCracken (T) 6-0, 6-1.
#3) Zoe Wilson (A) def. Megan Tepsic (T) 6-2, 6-4.
#4) Isabella Frank (A) def. Emilee Walk (T) 6-1, 6-3.
#5) Emily Neil (A) def. Lindsey Walk (T) 6-0, 6-2.
Doubles:
#1) Alicia Endress, and Rachel Stricek (T) def. Avery Burchfield, and Olivia Chille (A) 8-2.
#2) Victoria Reese, and Lydia Irvin (T) def. Olivia Waksmonski, and Elaina Waksmonski (A) 9-7.
Tyrone (6-1), Altoona (5-2)
About the Writer
Hannah Gampe, Editor in Chief
Hello! My name is Hannah and I'm (finally) a senior at TAHS. I hope to be writing the swim stories and other student and alumni spotlights. This is my...