Teacher of the Week: Mrs. Shelly Toto
To honor and recognize the dedicated staff at TASD, each week the Eagle Eye chooses a member of the TASD staff as our Teacher/Staff Member of the Week.
This week we honor Mrs. Shelly Toto, sixth-grade math and English teacher at Tyrone Middle School. Mrs. Toto has always been very connected with her students and truly cares about each and every one!
Congratulations Mrs. Toto and thank you for all that you do!
---
Eagle Eye: Why did you become a teacher?
Shelly Toto: I love watching kids grow and learn.
EE: Why did you choose the subject you teach?
ST: I've taught all subjects, but my favorite to teach is math because it's like solving puzzles.
EE: What's your favorite thing about teaching at Tyrone?
ST: School spirit, pride, and toughness
EE: What are some of your favorite hobbies and interests?
ST: Cooking and boating on Lake Raystown
EE: What is some good advice you've been given as a teacher?
ST: Learning is a never-ending process. Never stop trying and learning new things. It makes you a well-rounded person.
EE: What's the hardest part of teaching and why?
ST: The paperwork!
EE: What are some jobs held before you got into teaching?
ST: I worked in a variety of restaurants in different positions.
EE: What is something that students might be surprised to find out about you?
ST: I have been teaching for 27 years!
EE: What's your favorite movie?
ST: The Notebook
EE: What is your spirit animal? Why?
ST: Dragonfly…. lightless, joyful, the ability can change and transform.
Leave a Comment
About the Contributor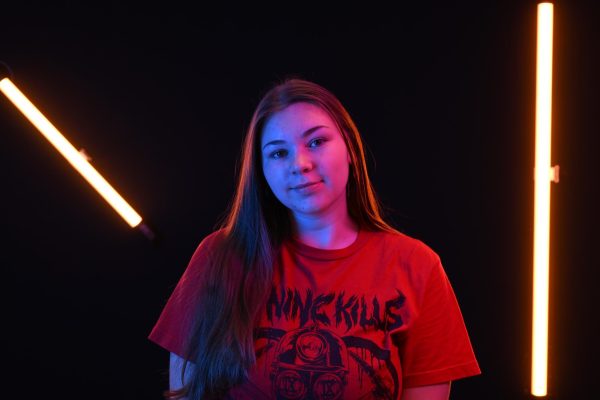 Fabria Brower, Staff Writer
Fabria typically publishes the Teacher Of The Week articles here at Tyrone, but outside of her life in the Eagle Eye room, she enjoys spending time out...