TAHS Community Service Day and Spring Fling Scheduled for April 14
Community service and fun will be the focus for Tyrone Area High School students on Thursday, April 14.
Students will participate in various community service projects in the morning and the annual Spring Fling in the afternoon.
Community Service Day began in 2017, but the event was canceled for the past two school years due to the pandemic.
For its return on April 14, ninth-grade students will clean up around the Tyrone School District campus while students in grades 10-12 will spread out into the community.
Projects in the community include sweeping the Washington Avenue sidewalks, litter pickup, spreading mulch at Reservoir and Park Avenue parks, cleaning borough police cars, and cleanup in the downtown area.
Students should wear appropriate clothing and shoes as they could possibly get dirty, but are still required to follow the dress code. Students will be provided with a vest, gloves, and trash bags.
Depending on the weather, students should bring hats, sunglasses, and sunscreen. In the event of rain, the event will be canceled and students will attend their regular classes in the morning. There is no make-up day for the community service event.
Permission slips were distributed to all high school students last week and are due to their homeroom teachers by Tuesday, April 5th. All students must submit a completed and signed form in order to participate.
Students who do not turn in a completed and signed form will spend the morning in silent sustained reading in the high school auditorium.
GACTC students do not have classes on April 14 and will report to the high school on this day to participate in the community service projects.
Community Service Signups for seniors will occur on 4/4, juniors on 4/5, sophomores on 4/6, and freshmen on 4/7.
The annual Spring Fling in the afternoon will give students the opportunity to take advantage of many activities, including but not limited to gym and fitness room activities, a courtyard tailgate, board games, and several movie options in rooms throughout the school
Spring Fling signups will also be available on the Eagle Eye beginning on Monday, March 28 for seniors, 3/29 for juniors, 3/30 for sophomores on 3/30, and 3/31 for freshmen.
Leave a Comment
About the Contributor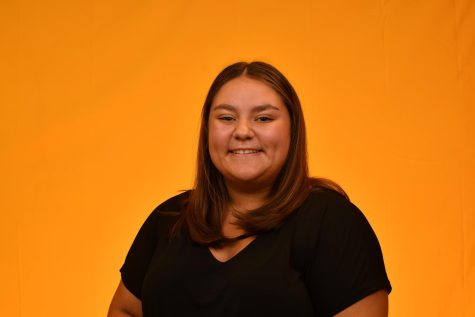 MacKenzie Hyde, Editor-in-Chief
This is MacKenzie! She is a Senior at Tyrone High School and this is her fourth year in Eagle Eye. After graduating, she plans to attend Penn State to...