TAHS Band and Color Guard Host Indoor Show
Tyrone High School was busy with activities Saturday, February 25, hosting a total of 18 twirler units; six dance units; 11 guard units, including Tyrone, and five percussion units, including Tyrone at the annual winter Tyrone Indoor Home Show.
Both percussion and guard performed in the exhibition, meaning they did not place or receive a trophy but were still judged and received a score. Both groups had very good and strong first performances.
"I am very happy with and proud of each of the students in guard and percussion and think they had wonderful performances," said Band Director David Hock.
"
I am very happy with and proud of each of the students in guard and percussion and think they had wonderful performances
— Band Director David Hock
Tyrone's percussion scored 75.8, which is a very high score for the beginning of the season. Tyrone Guard scored 58.56 which was higher than expected and good compared to other groups in the performance class.
"I actually kind of teared up a little bit watching Tyrone Guard perform because it's been a long time since we've had an indoor guard and they did a wonderful job and I'm very proud of them," said Hock.
It's a very good start for the season, especially for a new group that is almost entirely made up of students who have never done color guard before. Everyone was happy and proud of their performances on Saturday and are looking forward to continually improving the shows and performances at the upcoming competitions
"I believe that for my first performance, I did quite well. Lisa is an amazing teacher and prepared me well for taking on this show," said senior 1st-year color guard member Abigail Kaspick.
At the next competition at Central Mountain School District, both teams excelled.
The percussion unit placed 1st of 3 at Central Mountain with a score of 80.4.
The Indoor Guard show title is "Falling Into Madness". The guard placed 6th of 7 in the same competition with a score of 59.18. Finishing their performance as well with the determination to get better with every show.
The remaining competitions are on March 11 at Penn Trafford High School; March 25 at Huntingdon High School; April 22 at Johnstown High School; April 29 Region 11 Championship at IUP; and May 4-7 Atlantic Coast Championships in Wildwood, NJ.
Leave a Comment
About the Contributor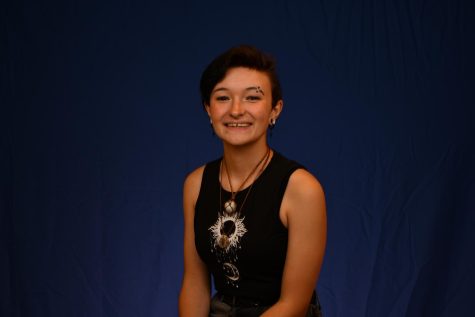 Xena Sieminski, Staff Writer
Xena Sieminski is currently a senior at Tyrone. Running in Cross Country and playing the clarinet in the Marching Band. She is very interested in going...