Swim Season Ends with Senior Night Win
The Tyrone/Bellwood/Bishop Guilfoyle swim team wrapped up their regular season by splitting a meet with Cambria Heights on Senior Night, Wednesday, February 9th.
The Golden Eagles had a small team this year as both the boys and girls struggled to fill lanes and relays. As a result, there were not very many team wins this year but senior night was a happy ending to what was at times a trying season.
The girl's team won 86-76, while the boys lost 70-46.
"
What a way to end it girls. You know when it comes down to the last relay, you swam a good meet. [That's] all you can ask for.
— Head Coach Tom Getz
The senior girls had a strong night with many first, second, and third-place finishes that were crucial to their win.
Head Coach Tom Getz was pleased with the results and especially impressed with the senior's performances.
"What a way to end it girls," Getz told his team in the post-meet huddle. "You know when it comes down to the last relay, you swam a good meet. [That's] all you can ask for."
Seniors Victoria Reese and Ellie Oakes both clinched first in two events, Reese with the 100 back (1:11) and 100 free (1:02) and Oakes with the 200 free (2:31) and 4×100 free relay (4:44) with Peterson, Friday, and Walk.
Senior Bella Rhoades also won the 100 fly with a 1:17.
Bellwood sophomore Evalyna Aiken won the 500 free with a 6:32.
On the boy's side, strong swims from Spencer Dunklebarger and Issac Yeskey helped add decent points to the board.
Dunklebarger took first in both the 100 breast (1:12) and 100 free (55.18), as well as winning both the medley (2:09) and 200 free relay (1:59) with Yeskey, Greene, and Jackson.
Yeskey also took first in the 100 back (1:07).
During the 10 minute break, seniors Jake Greene, Katelyn Buck, Sarah Hoover, Ellie Oakes, Grace Peterson, Victoria Reese, Isabella Rhoades, and Ashlee Walk were honored.
The regular season is over but six Golden Eagles qualified for the district meet on March 4 and 5th at Hollidaysburg High School. They are Victoria Reese, Sarah Hoover, Bella Rhoades, Evalina Eaken, Spencer Dunklebarger, and Isaac Yeskey.
Leave a Comment
About the Contributors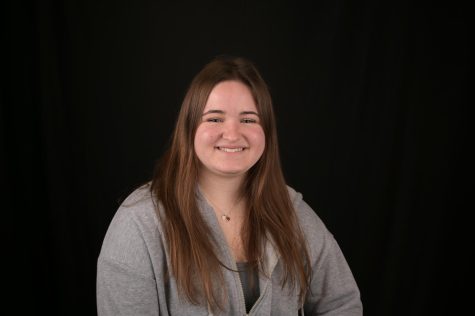 Ellie Oakes, Editor in Chief
Ellie Oakes is in her third & final year as a member of the renowned Eagle Eye News staff. As a senior, she is hoping to make her last year of high...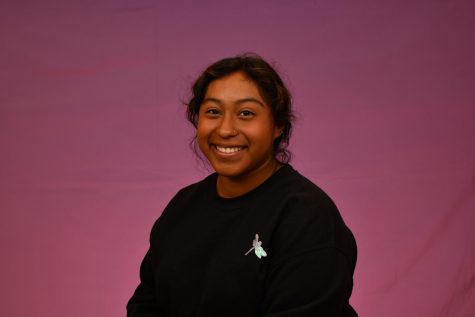 Ashlynn McKinney, Photo Editor
Hello, this is Ashlynn! She is a senior and this is her third and final year in Eagle Eye. She is very involved in her school community; she is an officer...