Senior Spotlight: Barr Flips Her Way to West Chester University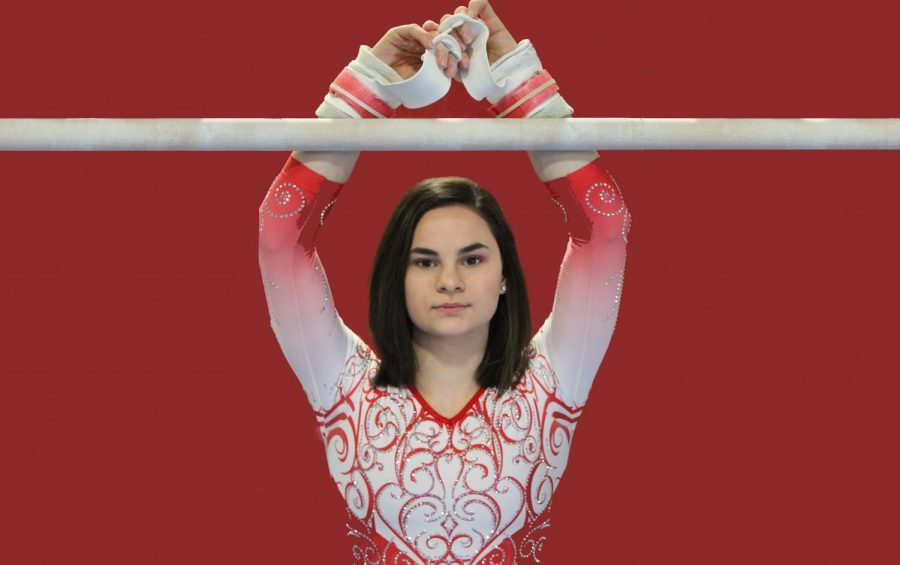 Gymnastics is not a very well known sport in our area, but for Tyrone senior Olivia Barr, it's her whole life. Barr started training at the age eight and hasn't stopped flipping ever since.
"When I was younger I was always telling my parents I wanted to do gymnastics. I would flip off the couch and off the furniture. I guess I just enjoyed flipping," said Barr.
"
All the girls in the gym look up to Olivia. She was the first girl in our Altoona gym to do a lot of the harder skills first."
— Kristal Bodenschatz
According to her coach, Kristal (Uzelac) Bodenschatz, Barr is a natural. When Bodenschatz first met Barr she was surprised that she had never taken a gymnastics class before.
"When Olivia first started at our gym, she was a power house. She was just in our class program and has never done gymnastics before and she almost did a front handspring over the vaulting table. You don't learn that until level four. I looked at her class coach and said she needs to be on our team," said Bodenschatz.
Olivia loves the challenge that gymnastics presents to her, but there is many other bonuses too.
"The fact that it keeps me in shape is pretty great, because I love my junk food!" said Barr.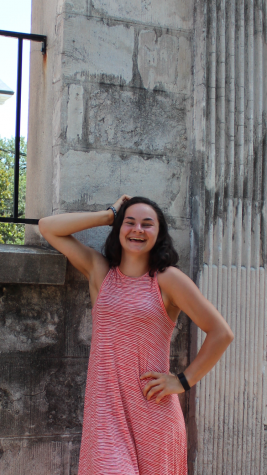 Barr has competed for Uzelac Gymnastics for about ten years, but this will soon change.  This fall she will enroll in Division ll West Chester University to continue her academic and athletic career.
"We couldn't be more proud of her continuing gymnastics in college," said Olivia's mom, Brenda Barr, "There are only 82 colleges that have a women's gymnastics team, so for her to be able to compete at the collegiate level is a huge accomplishment."
Barr can't wait to get started.
"I am very excited to be a part of the team because they have such a great team spirit and they are all so nice and have fun. I can't wait to be a part of that," said Barr.
She received offers from two different colleges but ultimately West Chester was the school that won her over.
West Chester has been very competitive nationally. The Golden Rams finished second in the Eastern College Athletic Conference Championships in March of 2019, and the 2017 squad was the first West Chester team to qualify for the USA Gymnastics Women's Collegiate National Championships as a team.
"She absolutely loved West Chester when we visited the campus, so we are pleased that ultimately she chose West Chester. It's a beautiful campus," said Olivia's dad, Mark Barr.
Some accomplishments that Olivia made this past season include hitting her beam routine at Regionals and getting a 9.5 on floor at the Centre Elite Meet.
"We are very proud of not only her gymnastics accomplishments, like her winning floor at a national meet and her qualifying for Regionals the past six years, but also her academic accomplishments, like National Honor Society and High Honor Roll," said Brenda Barr.
Barr has already set some goals for her athletic and academic career while in college.
"Some of my future athletic goals are to do well in college gymnastics, and during my time in college to make it to nationals. My academic goals are to eventually become a Physician's Assistant and to keep my GPA up while I'm in college," said Barr.
Olivia also has many inspirations, but her one of her biggest inspirations is her coach, Kristal Bodenschatz.
Bodenschatz, a very accomplished gymnast herself, was the youngest National Champion in USA Gymnastics history. She won three Junior All-Around National Championships and at least 15 times was an Event National Champion.  She traveled with Team USA for eight years to such places as France, England, Canada, Netherlands, Australia, and Hawaii.
"She has been coaching me since I started and she has actually just started getting back into the sport at the age of 32. Seeing her excel and do well in the sport pushes me to do better," said Barr.
Barr has impacted her gym in more ways than one, leaving big shoes to fill.
"All the girls in the gym look up to Olivia. She was the first girl in our Altoona gym to do a lot of the harder skills first. First to do a double back off the balance beam. First to do a double back off the bar. First double back on the floor. She set the bar really high for other girls. She is like a daughter to me. I have a special place in my heart for Olivia. She will be missed," said Bodenschatz.
According to Bodenschatz, Barr is everything a coach looks for, she is hardworking, dedicated, and passionate. She works hard in the gym and in school and will go on to do amazing things in college.
"She never gives up," said Bodenschatz.
About the Contributor
Brooke Welsh, Staff Writer
Hello, my name is Brooke with an "e" and I decided to join Eagle Eye this year to experience something new! I am a senior and surprisingly this is...