Senior of the Week: Zac Albright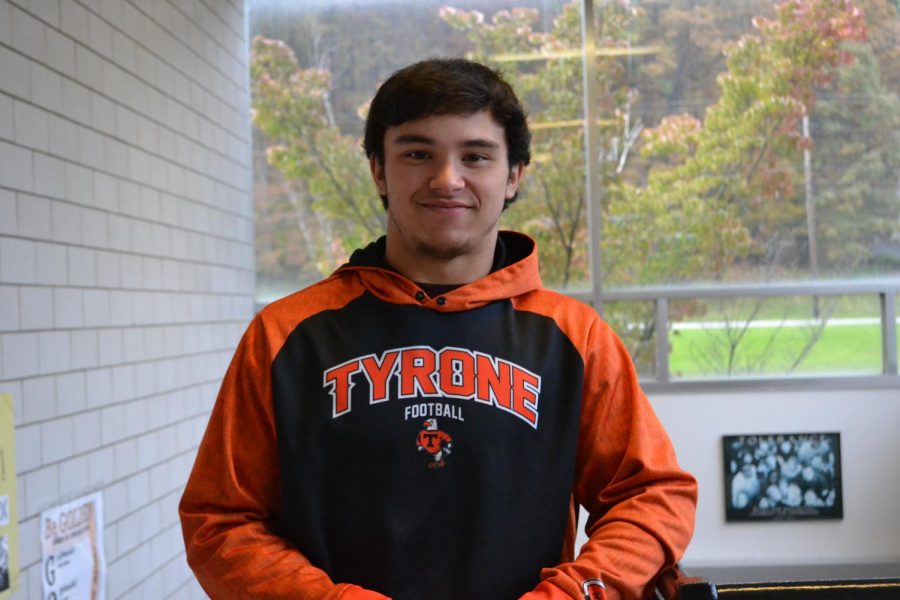 Eagle Eye: What is your favorite color? 
Zac Albright: ¨Green"
EE: Who is your role model? 
ZA: ¨My pap¨ 
EE: What is something you wish you had the ability to do?
ZA: ¨Fix mistakes I have made in my life¨ 
EE: Where do you see yourself in 10 years? 
ZA: ¨Working hard on my career and being with my family"
EE: Who is your favorite musician? 
ZA: ¨I don´t really have a favorite but one of them would be Wiz Khalifa"
EE: What is your best high school memory? 
ZA: ¨Being with my buddies during football season¨ 
EE: Is a hot dog a sandwich? 
ZA: ¨No, the bun is connected"
EE: What is your favorite word? 
ZA: ¨Flabbergasted"
EE: Advice to underclassman? 
ZA: ¨Have fun and enjoy every minute because your senior year will be here in a blink of an eye¨
About the Contributor
Sarah Jackson, Social Media Editor
Hey, Sarah here! I'm a junior and this is my second year in Eagle Eye (but I did not have a profile last year... oops). Eagle Eye News is very important...